Here's a great little appetizer- snack for New Year's Eve or New Year's Day celebrations.
Of course spam musubi is always popular, but this version is especially for those who don't eat spam, like my dear little Quill.
She loves smoked salmon a lot, and could eat it everyday.
Start off with good rice. I used sushi grade rice from our local Lundberg Farms.
For better texture I always try to make sure to soak the washed rice at least an hour before cooking, then keep it covered at least 20 minutes after it is done cooking.
Musubi is best made with freshly cooked rice. Although spam musubi can be made when the rice is still warm, the rice should be cooled down before making these.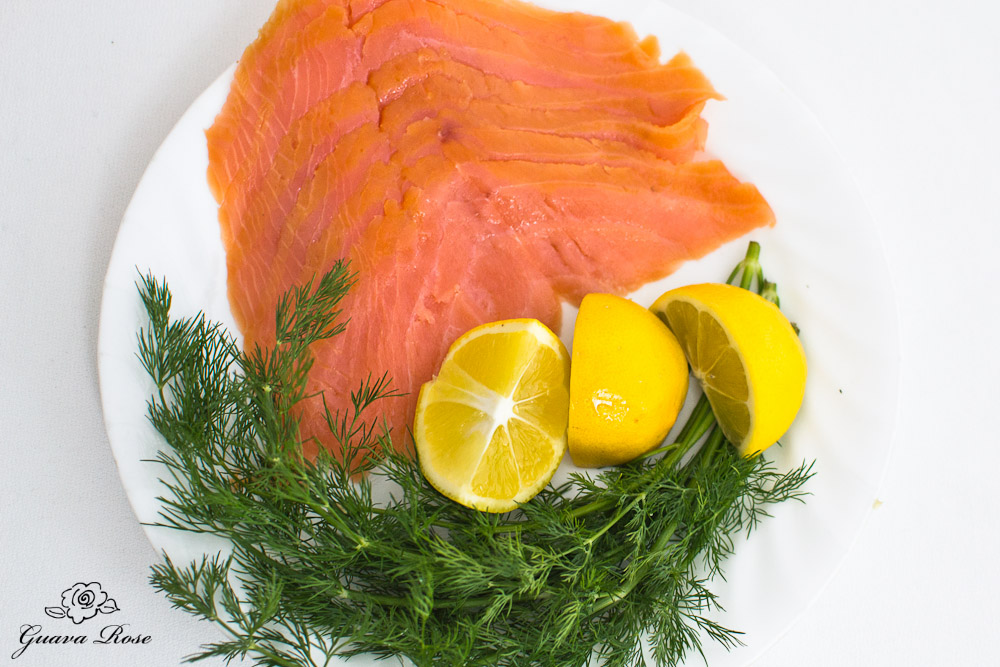 Smoked Salmon, fresh dill, and fresh lemons from my backyard tree
I've found the least expensive and good tasting smoked salmon to buy is the the double pack of cold smoked salmon (the translucent type) from Costco. They usually have two types, one imported from Holland, and the other is from Alaska. Both are really good.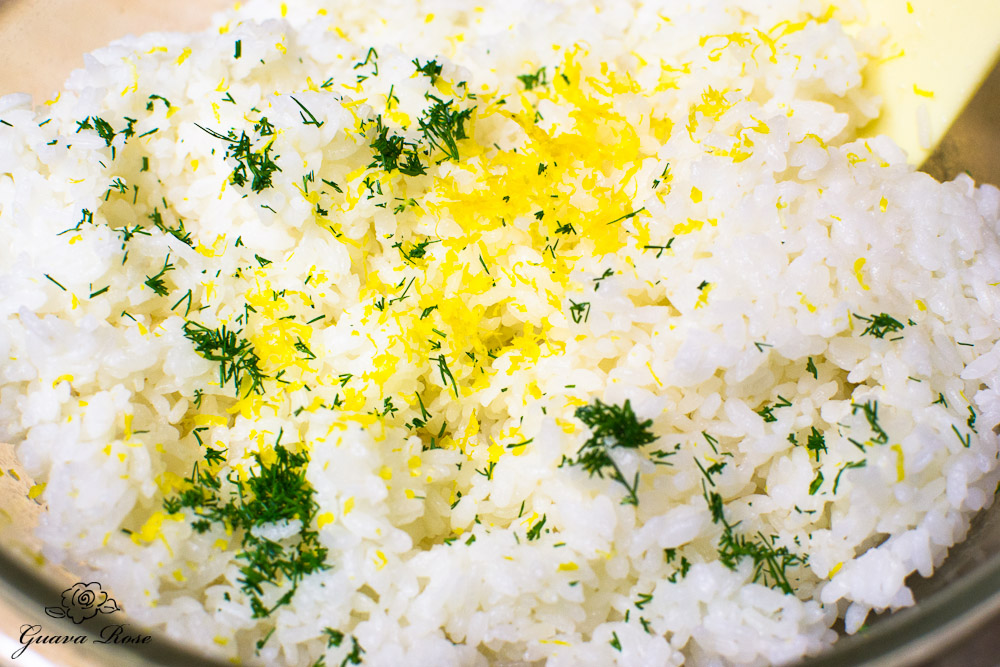 Gently mix lemon zest, fresh dill and lemon juice into the cooked, cooled rice.
Dip the bottom of a musubi mold into a pan of cool water and shake off the excess water.
Tear off pieces of the smoked salmon and lay them in the bottom of each well of the musubi mold.
Musubi molds are quite easy to find in most Asian markets. Locally, check out Oto's Marketplace, which also has a whole Daiso section of bento making supplies.
This mold is from my mother-in-law. She's a really good cook and I love when she gifts me little things from her kitchen. It's nice to have a little piece of the Blue D's family history with us too.
Pack the lemon dill rice into the mold.
Dip the musubi mold top into cool water, shaking off any excess drops.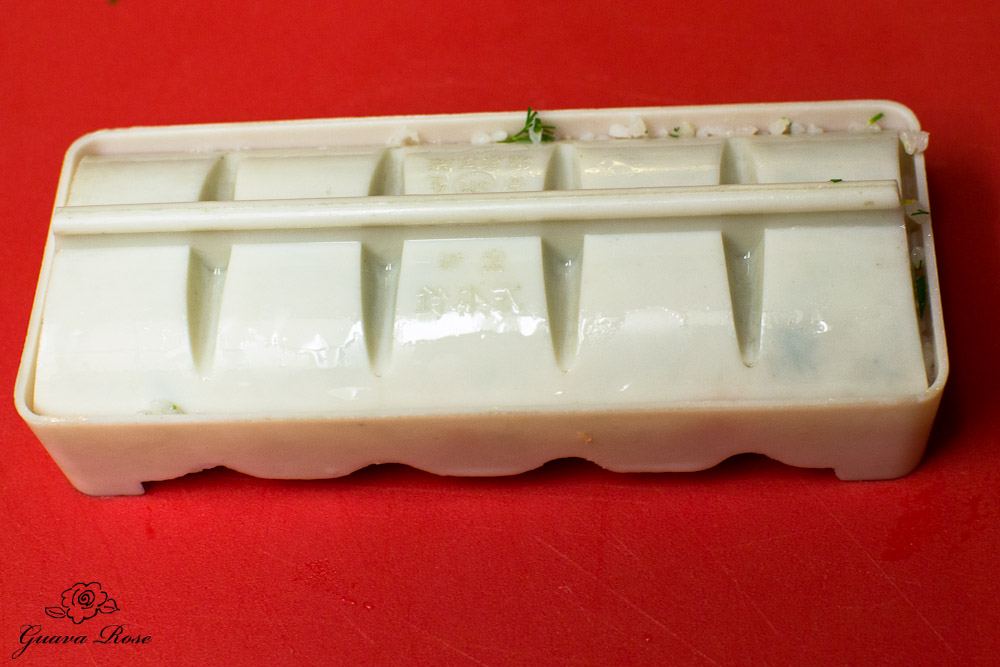 Press firmly down on the rice.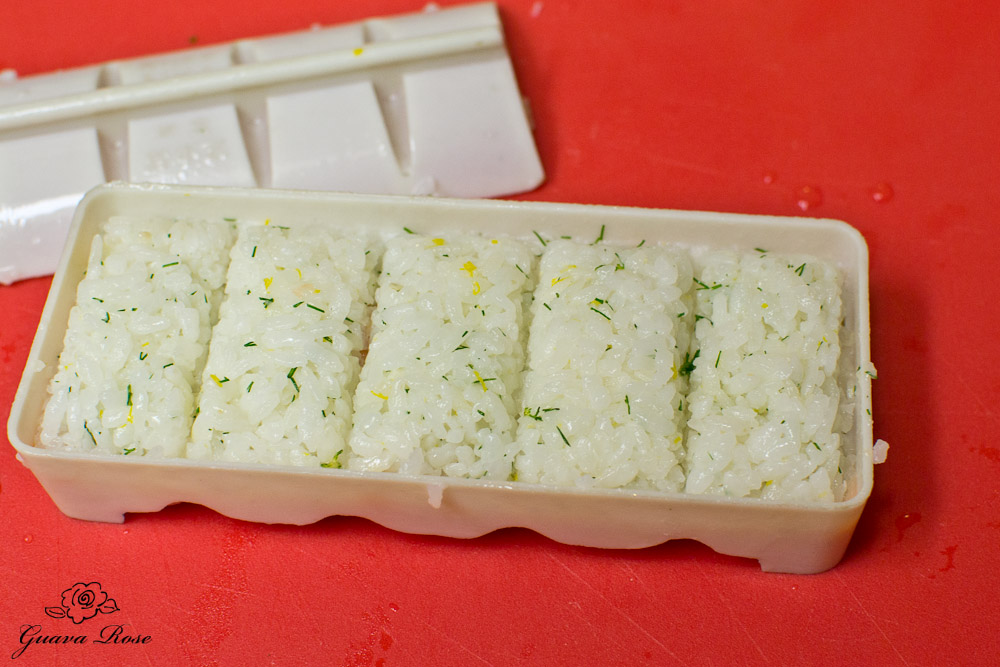 Lift off the top.
Five musubis, neatly sectioned off.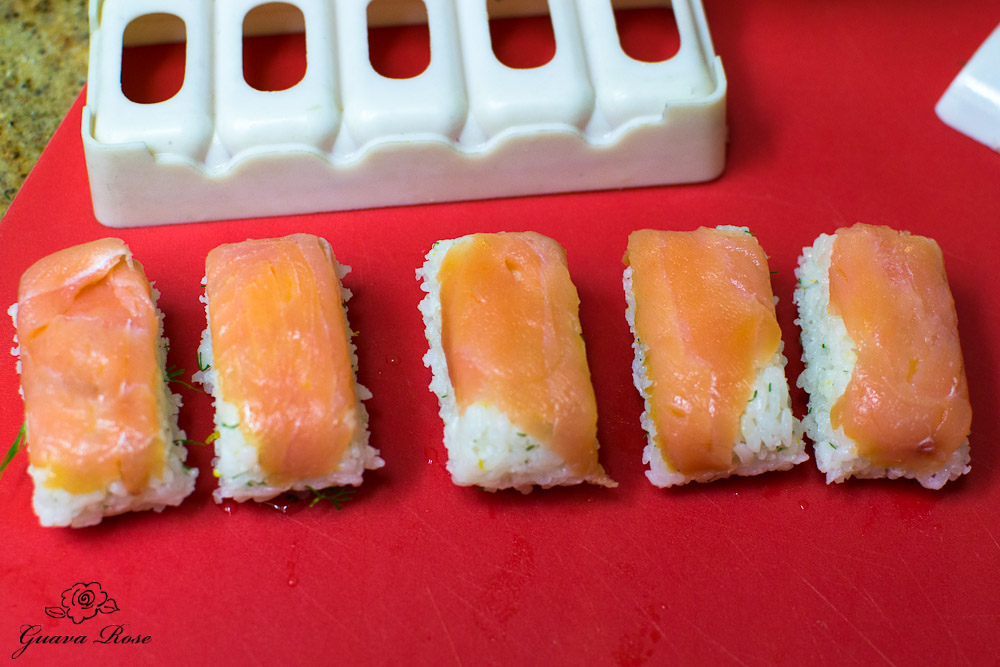 Turn the mold over and gently push each musubi out.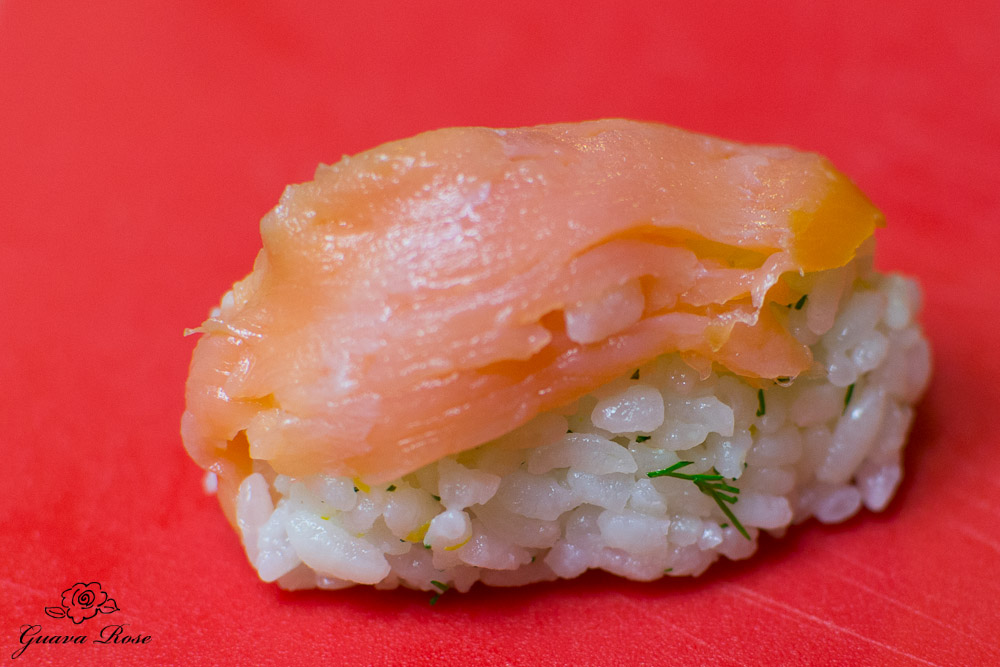 If you don't have any molds,  just press together 3 T. of rice with your dampened hands into football-shaped logs before covering it with a piece of salmon.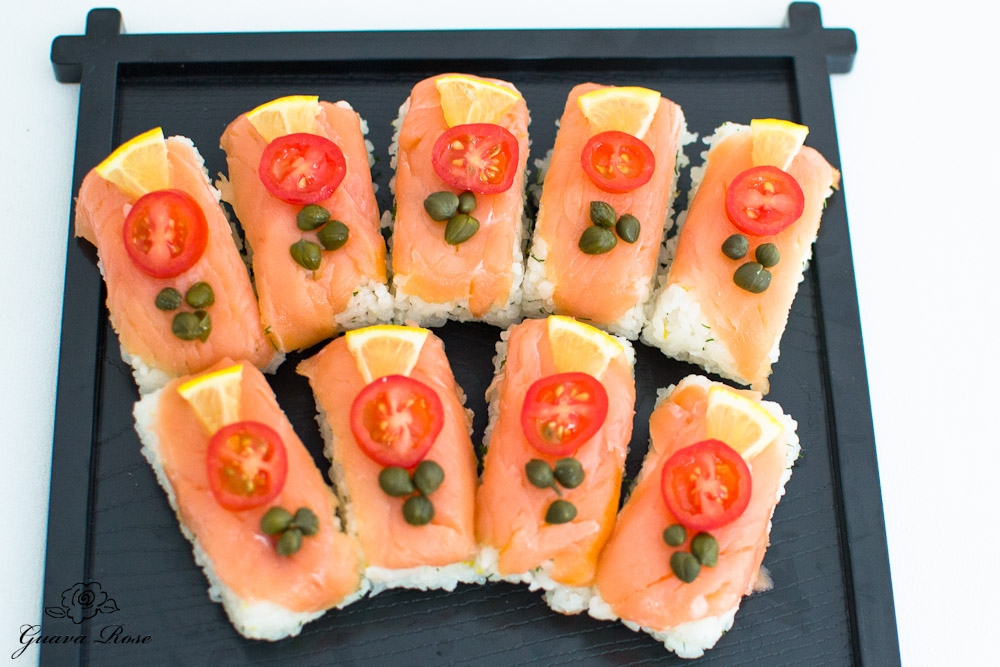 Garnish with capers, cherry tomato slices and lemon slice slivers.
Some pickled ginger on the side would be nice.
If you're not eating this right away, wrap your tray tightly in plastic wrap (so the rice doesn't harden) and keep refrigerated. Allow the musubi to come to room temperature before serving.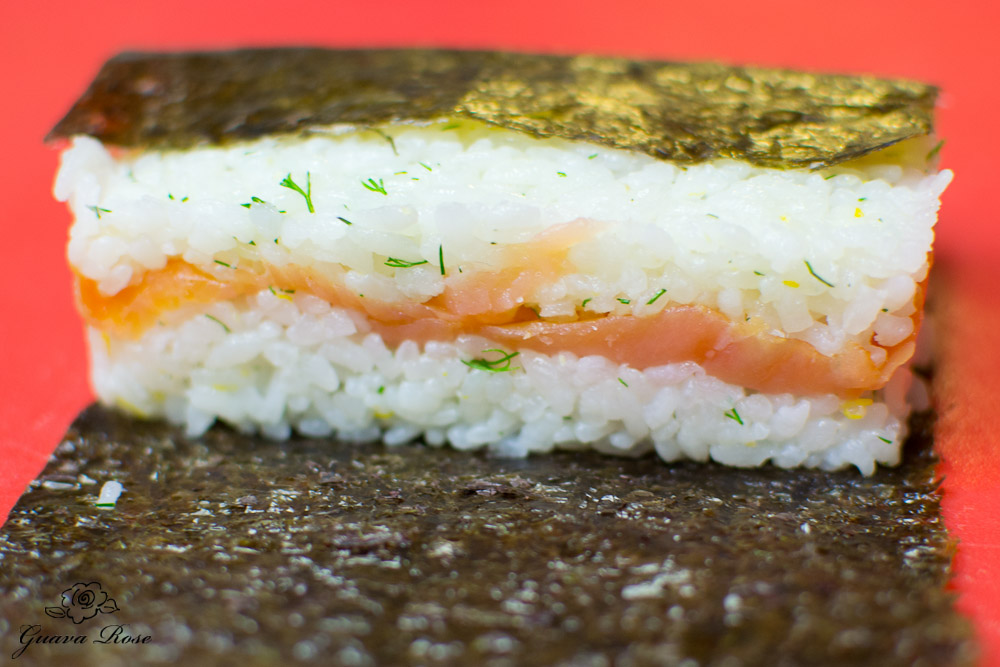 You can roll them spam musubi style too.
This is probably the easiest way if you need to make a lot.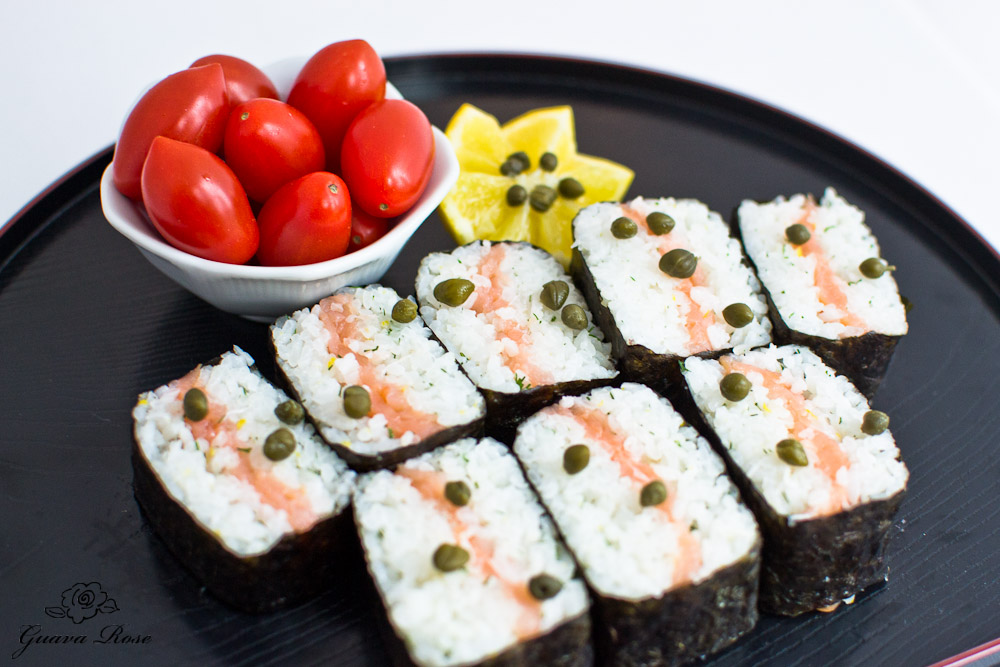 Then you could just slice them up, scatter a few capers, and throw in a bowl of cherry tomatoes!
Either way, they disappear very quickly.
Hope you have a Happy New Year!
Smoked Salmon Musubi
A non-traditional lemon dill musubi topped with smoked salmon
Serves:
about 2 dz small musubi
Ingredients
4 c. freshly cooked short grain white rice, sushi grade preferably, cooled
2 T. chopped fresh dill
3 T. lemon juice
finely shredded zest of one lemon
4-5 oz. sliced smoked salmon (translucent type)
Cherry tomatoes, thinly sliced
Capers
Lemon slice slivers
Instructions
Gently mix dill, lemon juice and lemon zest into rice.
Dip bottom of musubi mold into cool water. Shake excess water off. Place a piece of sliced smoked salmon into the bottom of each musubi well. Pack rice on top of salmon. Dip musubi mold top into cool water, shake off excess water, place over the rice and press down firmly. Remove top, turn mold over and gently push each musubi out. Repeat with the remaining rice and salmon.
If you don't have musubi molds, just press together about 3 T. of rice and hand shape into football shaped logs before topping with smoked salmon. Keep a bowl of cool water to dip your hands into before shaping each log (this will help to keep the rice from sticking to your hands).
Arrange musubi on a platter. Garnish the tops with capers, cherry tomato slices, and lemon slice slivers. Cover platter completely and tightly with plastic wrap (or rice will start to harden). Refrigerate if not serving right away. Allow musubi to warm to room temperature before serving. These are best made and eaten on the same day.
Variation: Roll musubi in sheets of nori seaweed using a spam musubi mold, then cut into slices. Recipe makes about 5 whole musubi from a single-sized spam musubi mold.