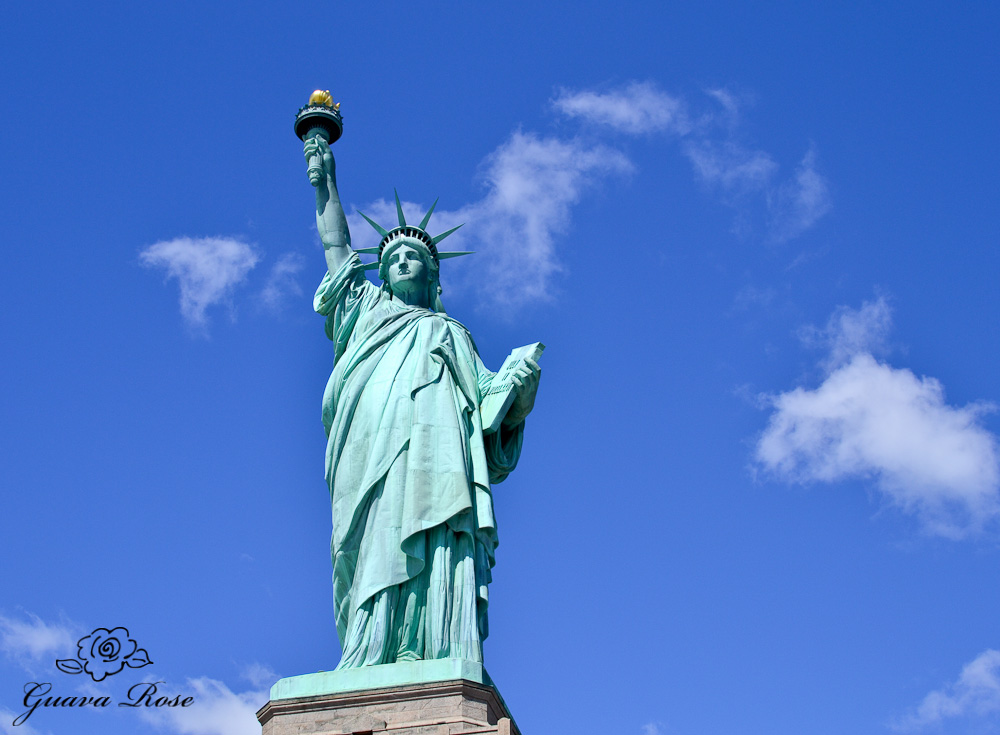 Breathtaking. Our national symbol of freedom. I finally got a chance to see her in person.
Over the spring break, we took a little trip to New York City!
Still slowly recovering from jet lag and all the hustle and bustle of NYC. Laurel and Quill both had homework and projects due. Boy, what's with all the homework and special projects assigned to be done during spring break?
In the next few posts I'll be showing more pictures and thoughts about our adventures in the Big Apple.
It took us quite a while to reach the Statue of Liberty.
First we had to find and get to the right place to get tickets for the boat ride over, then we had to find the correct line to stand in for security screening.
Here's the view from the security checkpoint line we were standing in. We stood in this line for 1-1/2 hours in the freezing wind! Luckily the rain had stopped the night before.
And although the security checkpoint was in a big tent shielded from the wind, umm… I'll just say that those security people were scary and it was not a very friendly experience. Maybe they were just cold too, and having a bad day–there were hoards of tourists and school groups going through.
Finally, a closer view from the side of the boat. About midway through the boat ride, a ton of people rushed to the Statue side of the boat, myself included.
See all those people on top? They're all jostling and maneuvering to get to the best picture taking spot.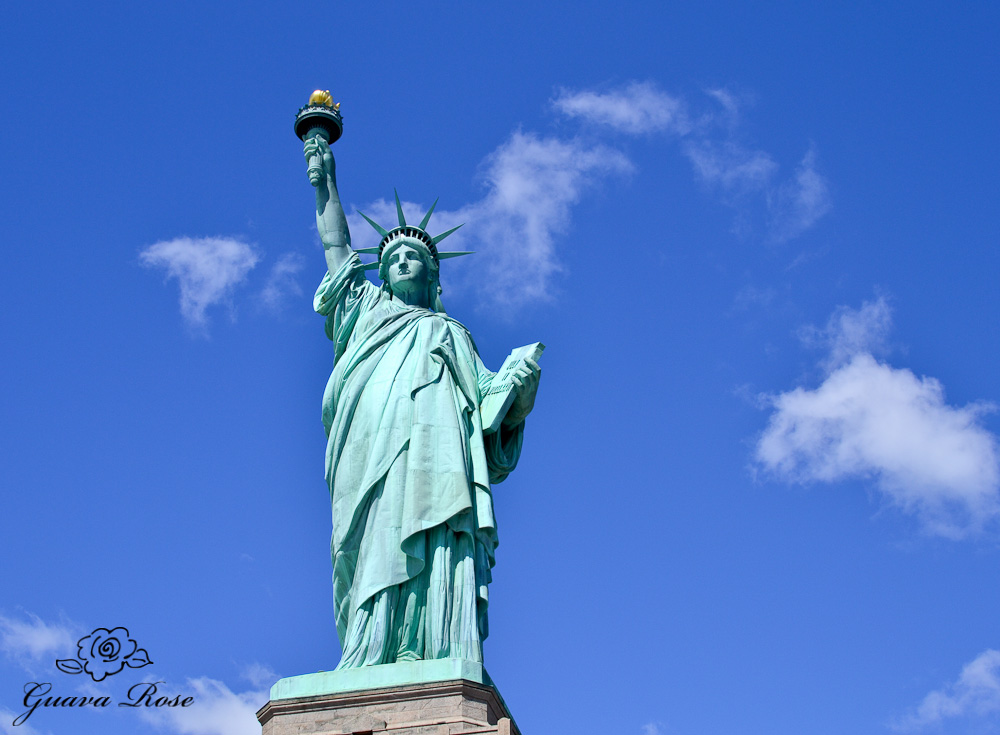 Too bad we couldn't actually go into the Statue, but we were able to walk all around her, and I did get this great shot.
The view looking back to the city skyline was pretty nice too.
Not wanting to wait in line for another 2-1/2 to 3 hours in the cold, we decided to skip Ellis Island and head back before the lines got too long again.
So we crossed over and had a late lunch at Pomme Frites, a french fry restaurant! They only serve fresh french fries with a ton a different sauces to choose from.
I must be getting old– only french fries and sauce for lunch? Didn't sound too enticing to me, but the kids all wanted to try it, and it was highly rated on Yelp. So off we went.
Thank goodness for Cole and Kallie with their iPhones and apps. They used Google maps and NYC subway apps to keep track of the subway lines and streets on their phones and guided us around. It was so nice not having to navigate, but we had to walk a lot, and walk fast to keep up with them. Kallie called it the "New York Walk"–so many places to see and go to, you have to walk fast or you'll miss the next subway train. She was always so far ahead of us that we were constantly afraid of losing track of her. Have to say though, all that brisk walking was really good exercise. I'm hoping it will help me to bump up my exercise routine now.
This was a really tiny hole in the wall. Luckily we were able to get a small table. We shared two double cones and a couple of sauces. Cole ordered a Poutine too, fries topped with Canadian cured cheddar cheese and chicken gravy. It tasted like fried potatoes with cheese and gravy. =)
In the picture above, the sauces are curry ketchup and regular ketchup. It was funny how the tiny tables have holes in them to place the paper cones of fries.
The food was tasty, but most fried food and french fries are. I did like the curry ketchup, which seemed to be curry mayonnaise and ketchup in the cup.
I left feeling like I should eat a really big bowl of salad to make up for having eaten just french fries for lunch.
A unique experience to be sure, and really, what could be more American than seeing the Statue of Liberty and eating french fries?