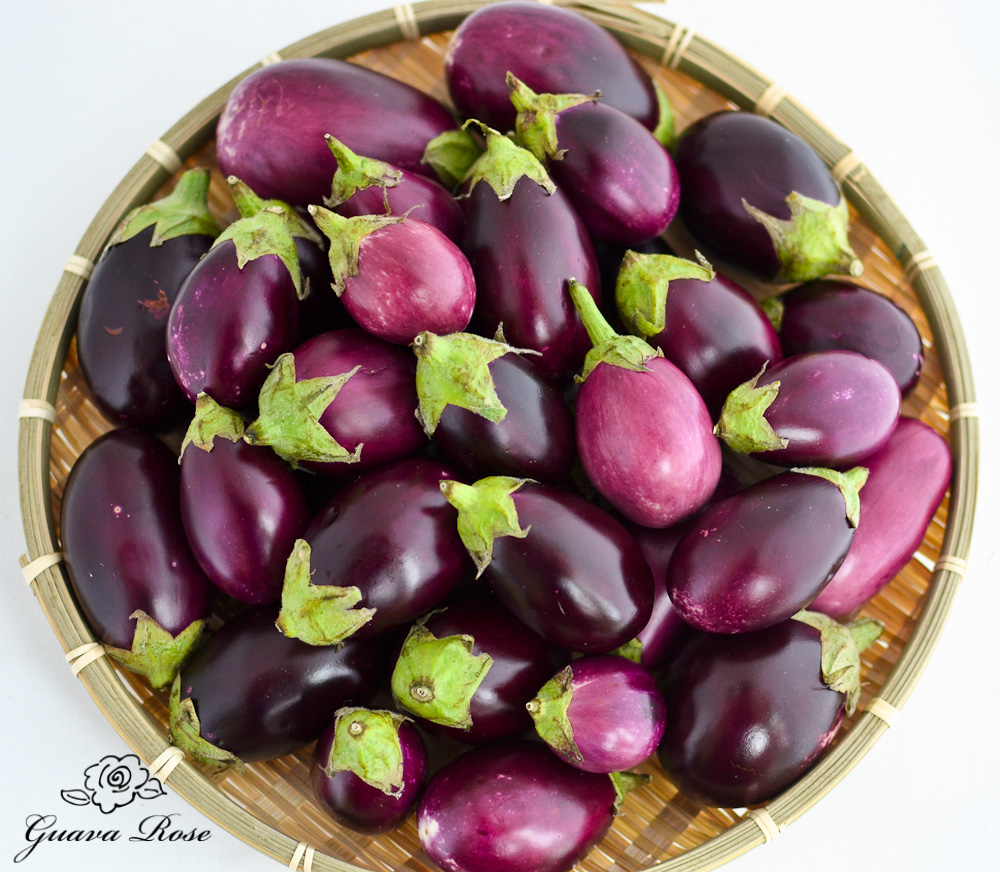 I love eggplant, and when I spied these mini ones, I just couldn't resist getting them.

So adorably cute, and only about the size of figs.
It doesn't hurt that violet just so happens to be my favorite color.


After washing them, I pierced them all over with the tip of a paring knife before drizzling over some grapeseed oil and lightly sprinkling with sea salt and pepper.


Here they are, all snug and tight, ready to roast in the oven.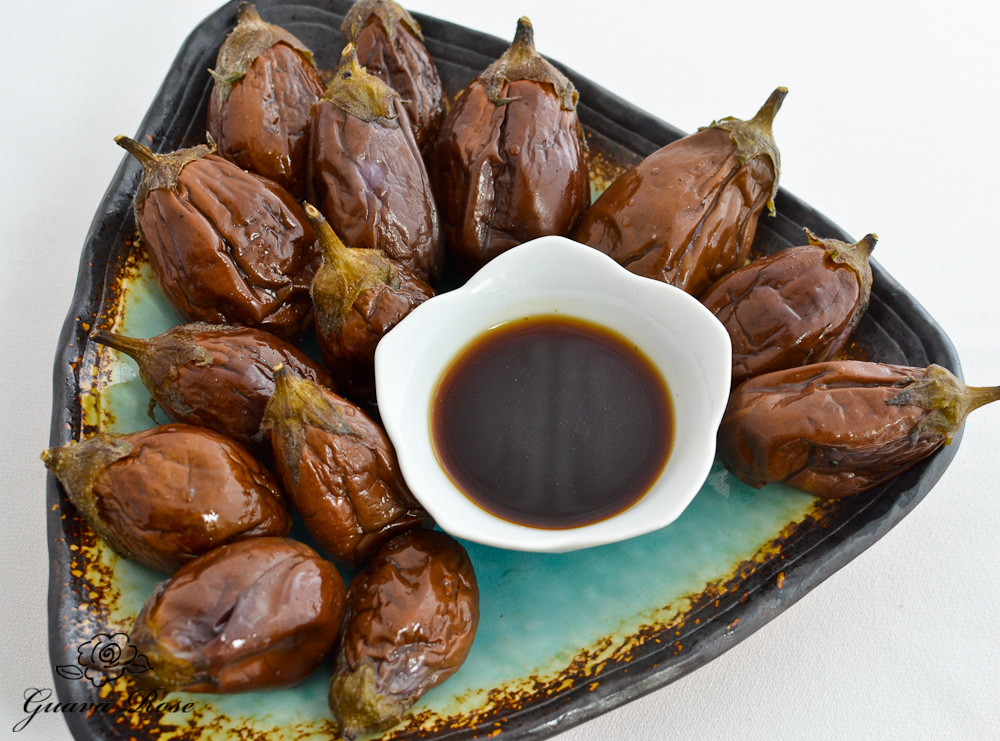 Whole Roasted Mini Eggplant with Ponzu Dipping Sauce
It's a shame they don't retain their jewel tone color, but they're delicious all the same.
And the great thing is, they taste great warm, at room temperature or even cold.
Roasted Mini Eggplant Fans, Roasted Kabocha, and Ponzu Dipping Sauce
Cutting them into fans make the eggplants look pretty, but more importantly, allows more sauce to be soaked up and thus prevents people from double dipping!
Very important when you've got a few people noshing around!
Ponzu sauce is typically made from dashi, soy sauce, sugar, and a combination of orange/lemon/lime juices. It's easy to find bottled ponzu sauce now.
I personally love to dip eggplant in a mix of soy sauce and fresh lemon juice.
A spicy ginger dipping sauce would be good too–  soy sauce, grated ginger, sesame oil, chili oil or dried red chilies, a touch of vinegar and sugar, and chopped green onions.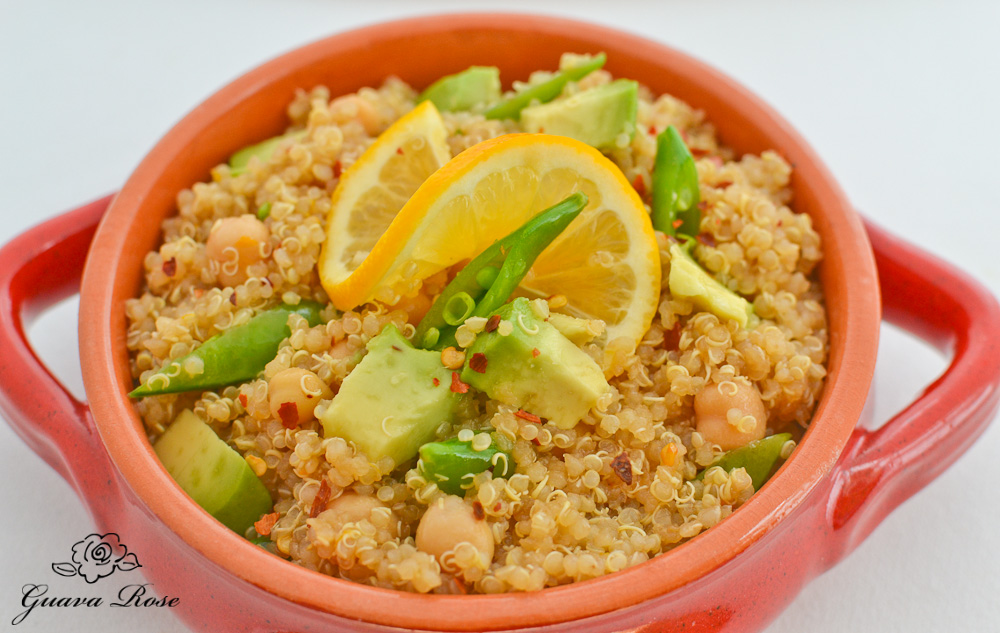 Quinoa with Lemon Soy Dressing– for Steamy Kitchen test recipes
Let's add a salad.
Roasted eggplant and kabocha squash, paired up with a fresh quinoa salad make for a simple, tasty vegan meal.

Recipe type:
Appetiser or Side
Ingredients
1 lb. miniature round eggplants
1-1/2 T. grapeseed oil
Sea salt and pepper
Dipping sauces:
Ponzu- bottled
Shoyu Lemon- equal parts shoyu and fresh lemon juice
Spicy Ginger- diluted shoyu, grated ginger, sesame oil, chili oil or dried red chilies, touch of sugar and vinegar, chopped green onions --to taste
Instructions
Preheat oven to 400 degrees.
Pierce eggplants all over with the tip of a paring knife. Place onto a baking sheet. Drizzle with oil, then sprinkle lightly with salt and pepper. Mix them all up and arrange in a single layer.
Bake for 35-40 minutes, or until they are soft and cooked through.
Serve warm, at room temperature, or cold with a dipping sauce of choice.
Optional: Slice the globe end of each cooked eggplant about four times to create a "fan". This will help to soak up the dipping sauce.