Christmas cheer to you all!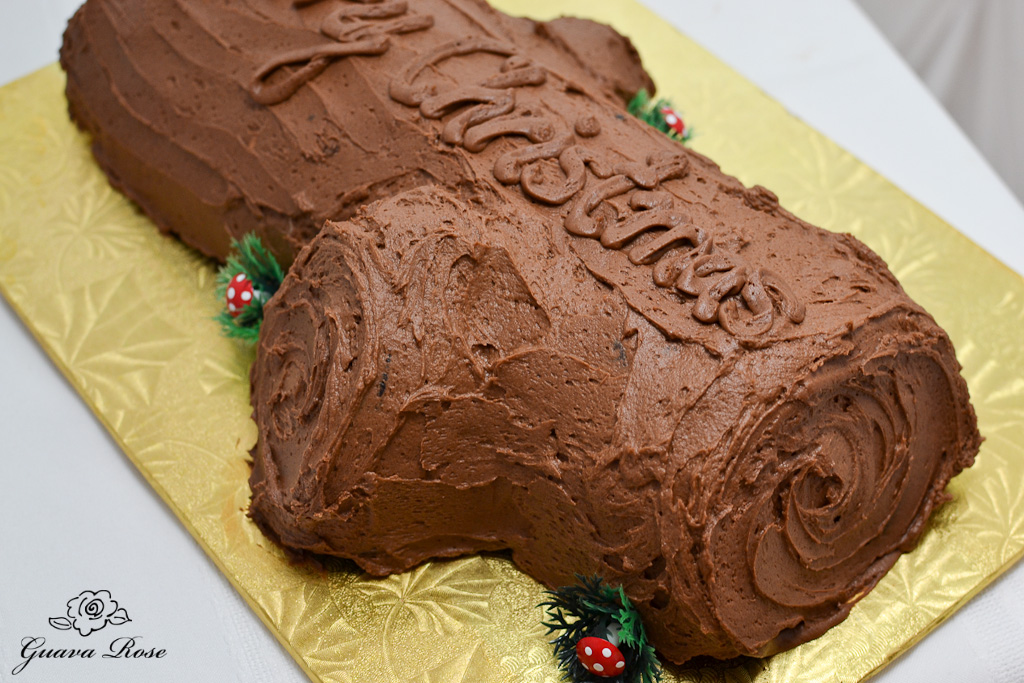 Buche De Noel  ~  Yule Log Cake
Made with a double Lindt chocolate cake and chocolate frosting.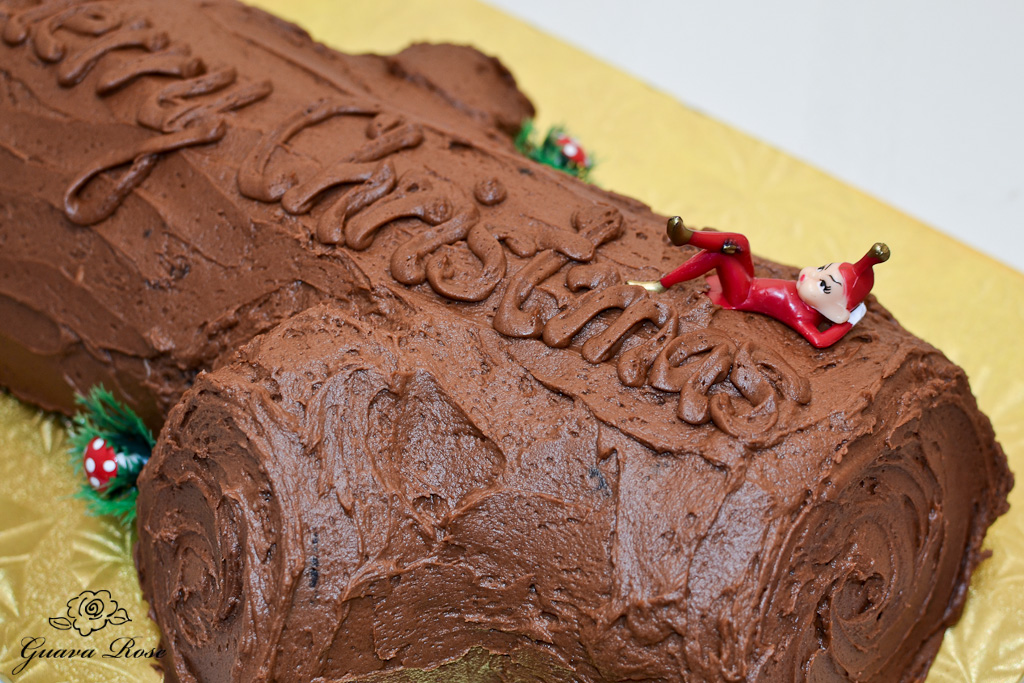 Looks like this little elf found a perfect spot to relax after months and months of hard work.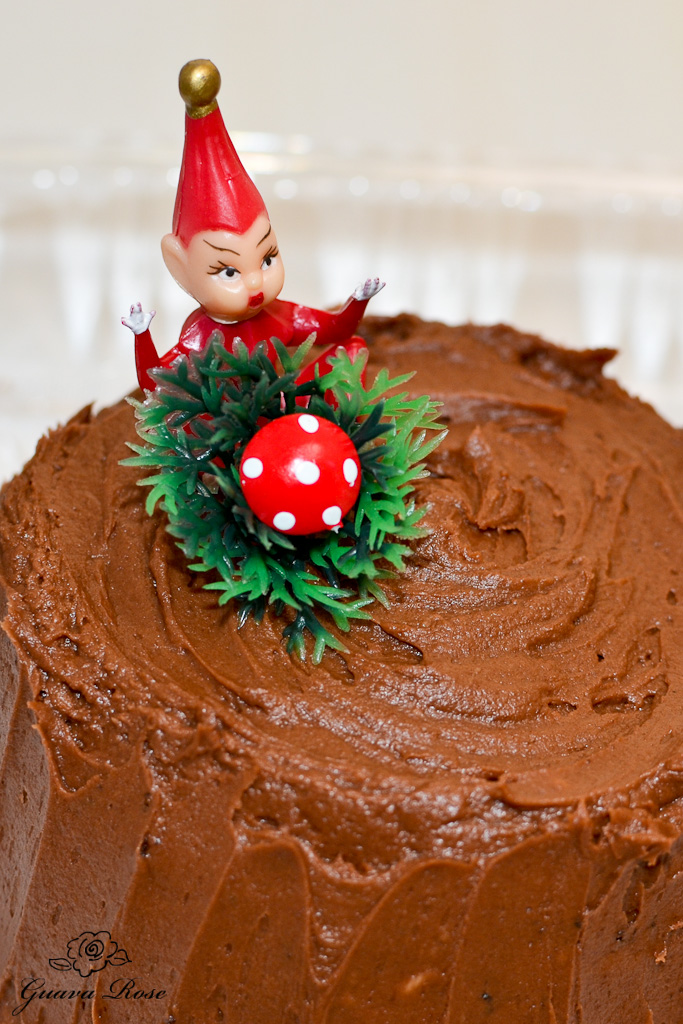 Not sure what this elf's expression seems to be saying, "Yikes, a mushroom!" or "Yay, a mushroom!"
Well, whatever it is, these elves disturb Quill– you know Quill and her relationship with mushrooms. She has no problems when it comes to eating the cake though. =)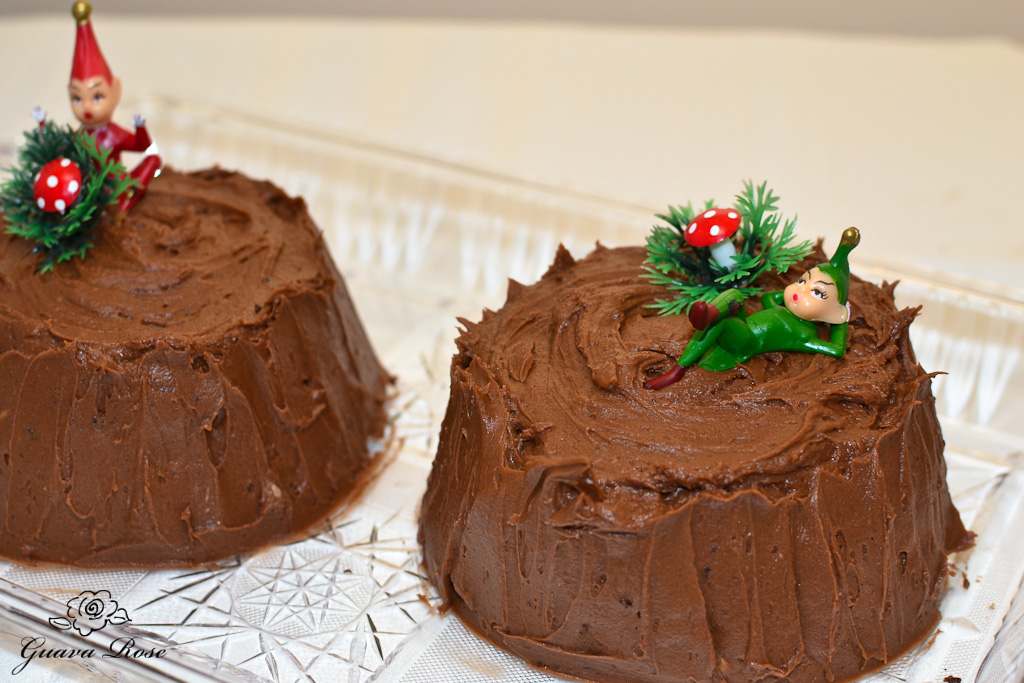 I baked some cakes in large custard cups and frosted them as tree stumps or log ends.
It's perfect for when a whole log cake is too much.
Kick back and enjoy Christmas Day!