It all started when I first saw these whole grain tree branch cookie cutters.
"How odd, but interesting…" I mused. Then, I had to have them. Quirk is my middle name.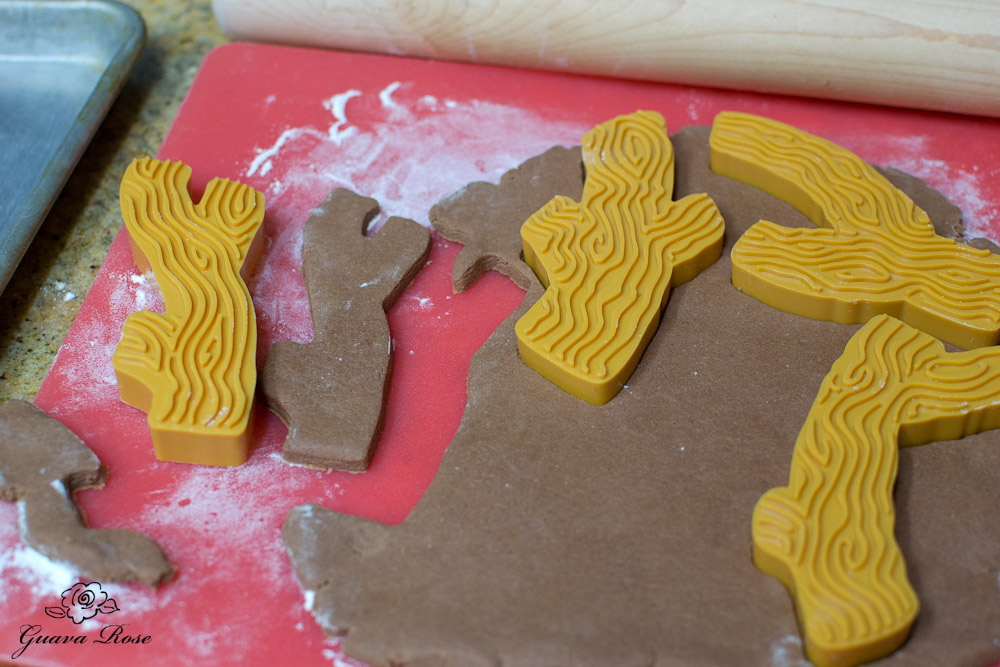 My chai cookie dough is the perfect color for this.
I rolled the dough out about 1/4″ thick and started cutting out the branches.
The thing about this kind of cookie cutter, is that you have to make sure to turn over the cut out cookie before you turn over the cookie cutter to press the wood ridges design into the dough.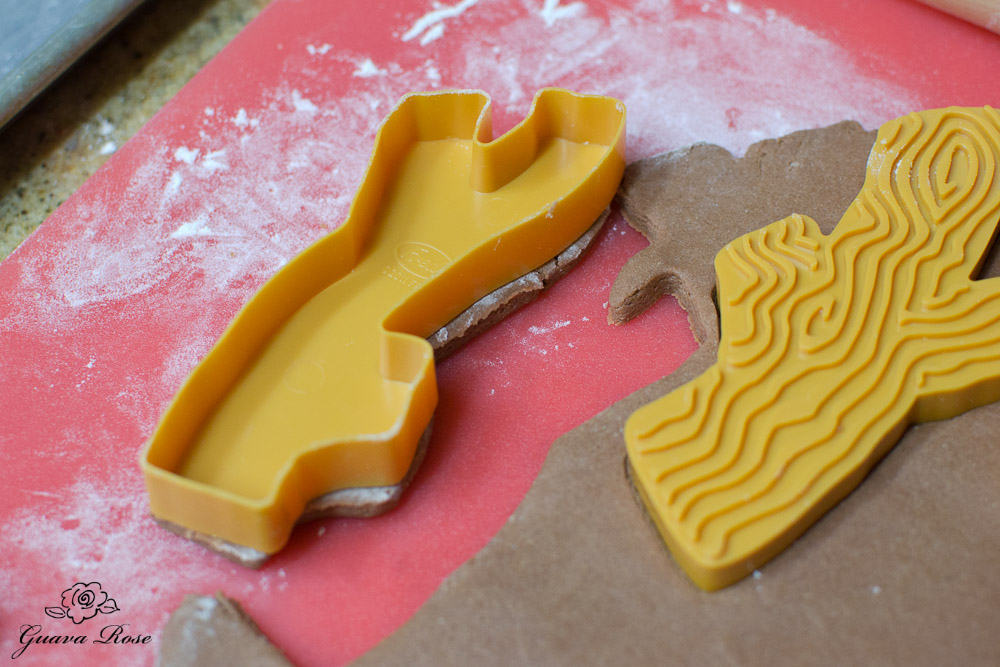 Make sure to dip the ridge side into flour and shake off the excess before pressing the design into the dough, otherwise the dough will stick to the cookie cutter.
Press down firmly, about halfway, and lift up.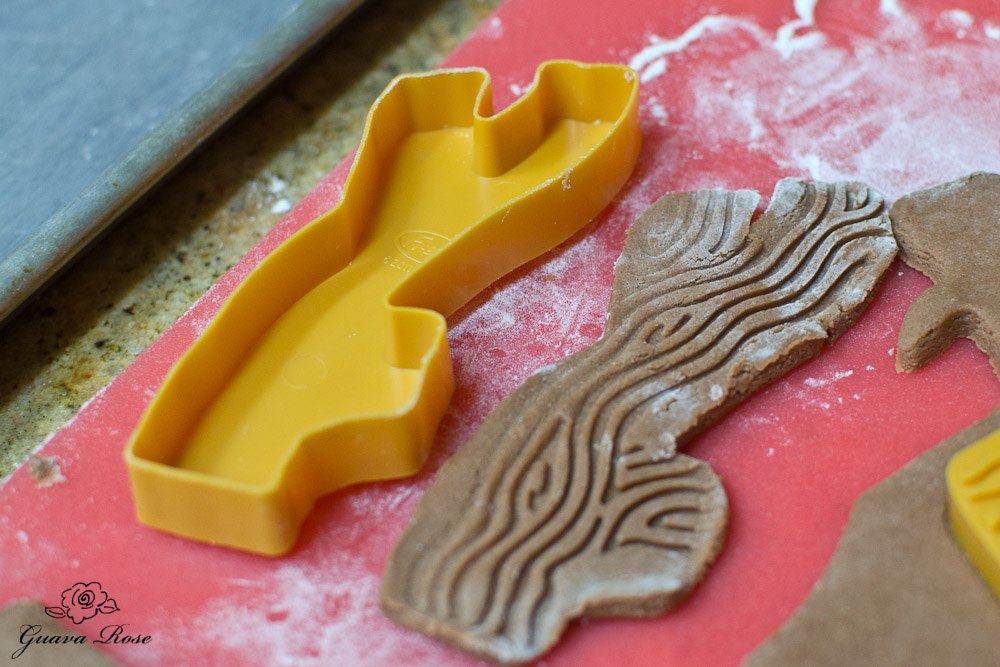 Nice clean bark ridges.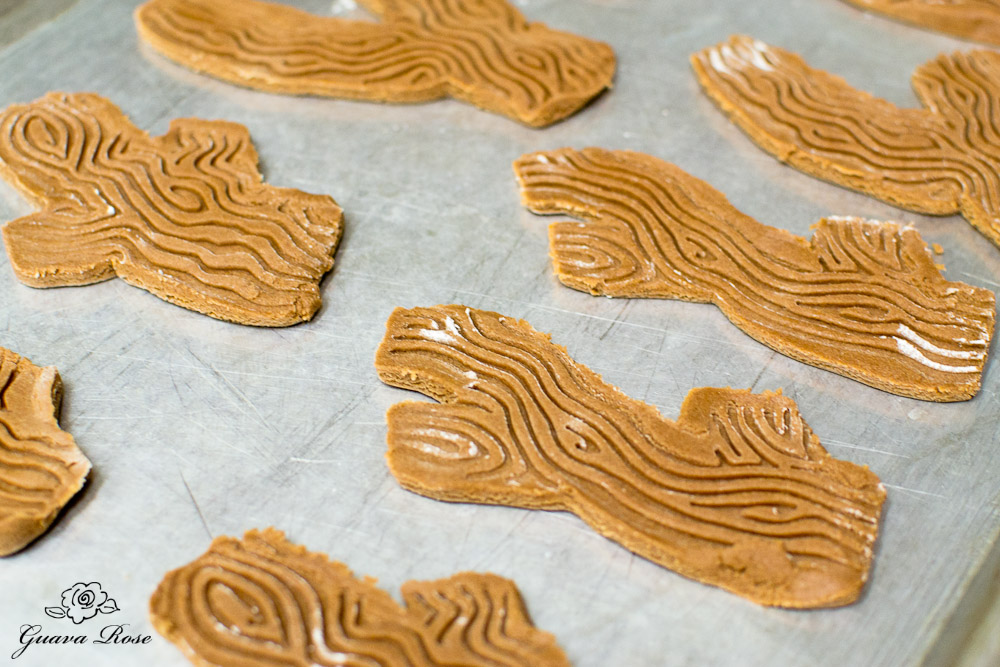 Since there were four different branches, I cut out and pressed each cookie one at a time so I wouldn't mix up the cutters and designs.
Bake them up along with any other cookie cut outs that strike your fancy.

Some vanilla milk glaze from the chai cookie recipe makes simple decorating easy.
Here I've mixed the powdered milk thoroughly with boiling water, right before adding sugar.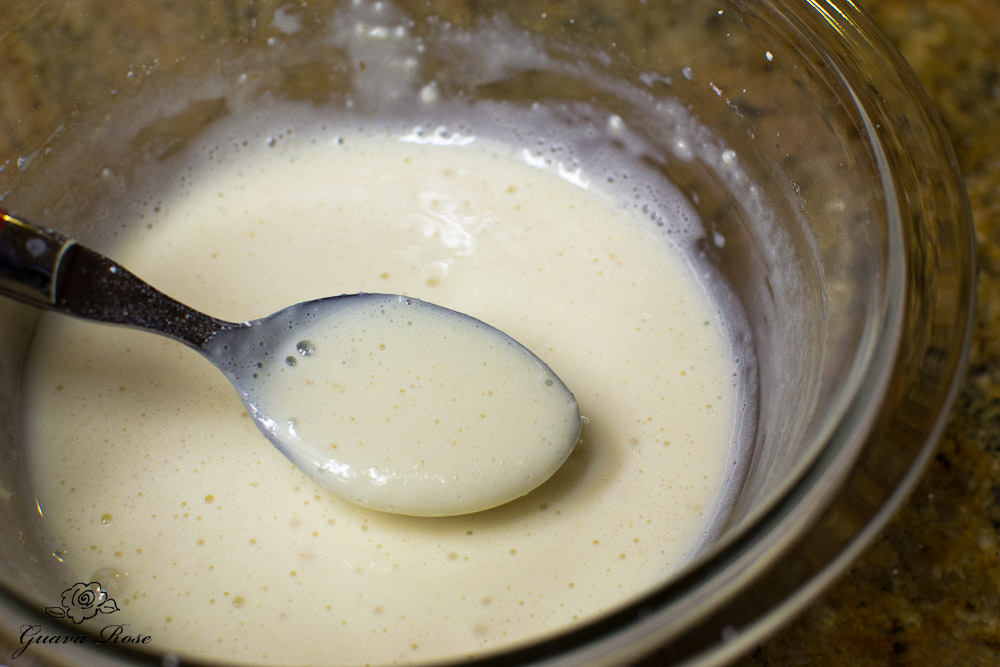 The finished vanilla milk glaze after powdered sugar has been mixed in.
Ready to decorate!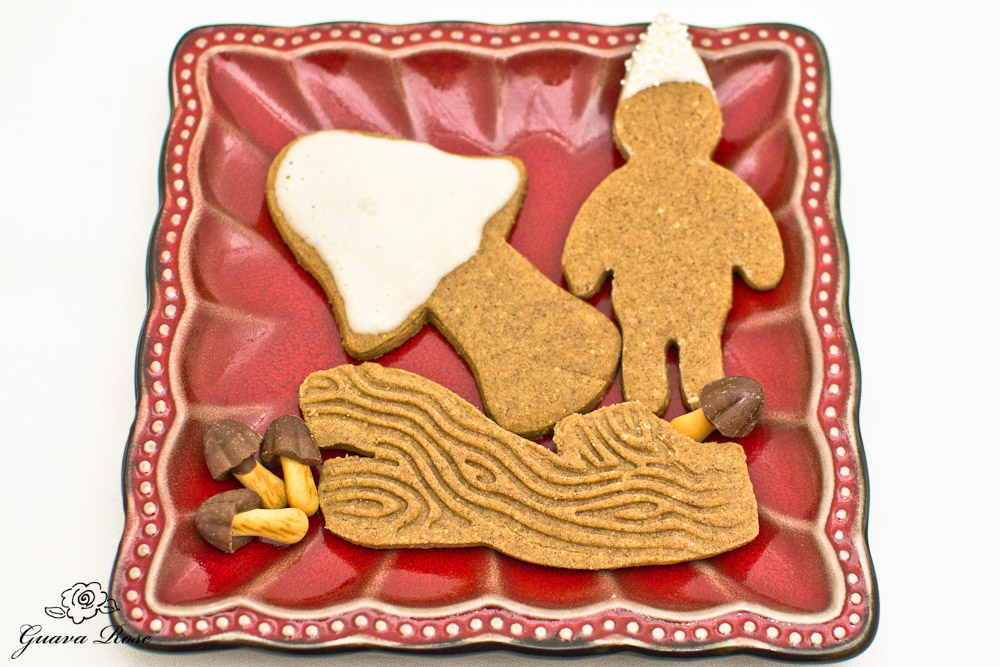 First, add a gnome and mushrooms to a log.
For purists, a nice black and white, or rather brown and cream scene.
But then let's add some color and enchant things up a bit.
How about a whole forest of enchantment?
Whoa, it's getting a bit crowded with all these gnomes, and mushrooms, and owls! Look, it even snowed on a few branches.
This tray would definitely bring the happy vibes to a gathering, especially if there are any kids around.
Everyone seems to like munching on the tiny mushrooms while deciding which big cookie to choose.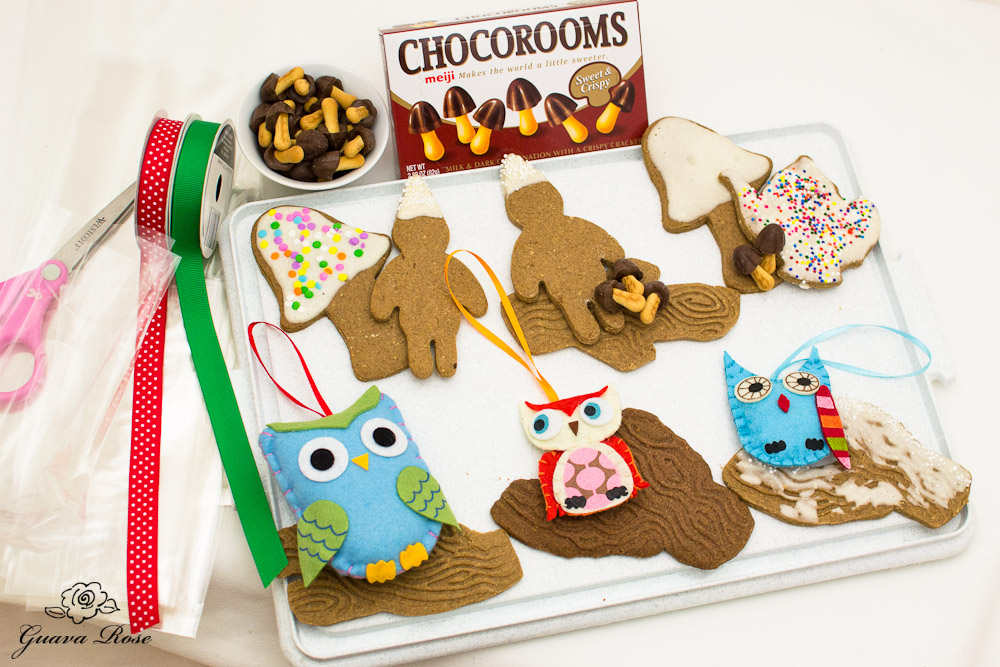 Or you could make up some cookie favor bags with different scenarios: owls on logs, gnomes and mushrooms, mushrooms and teapot (a la Alice in Wonderland).
Those chocorooms can be found at most asian food stores, and surprisingly I found a 6 box pack at Costco today.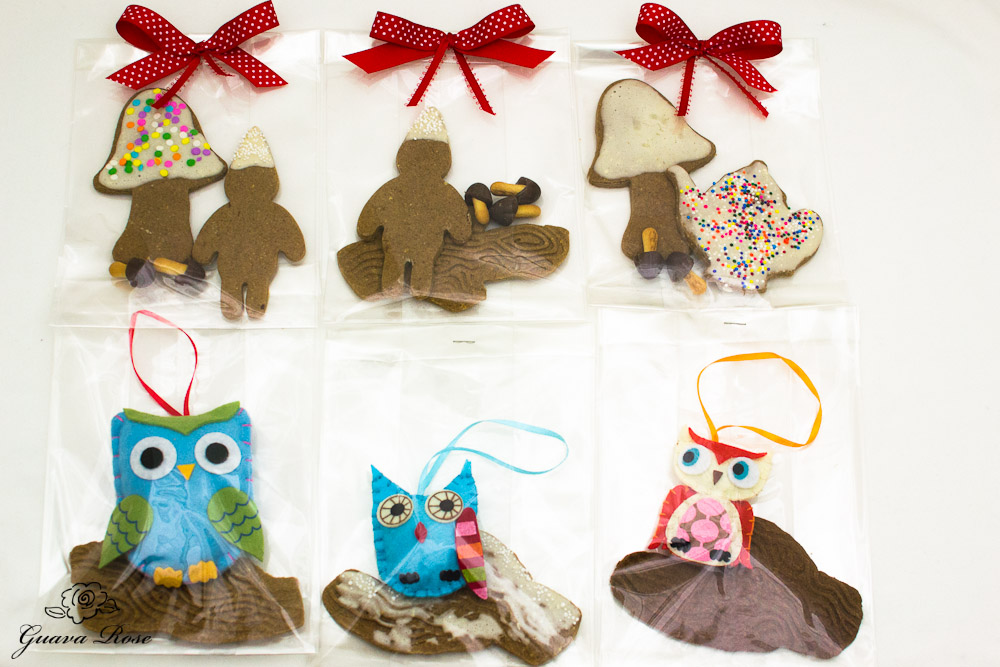 Package them up in clear cellophane bags.
Deorate with some bows, or not. The ribbon loops on the owls seemed to be enough.

Now I have a little piece of my enchanted forest to hand out to any guests that stop by.
I  got these cute little felt owl ornaments at World Market.
That log looks awfully comfy.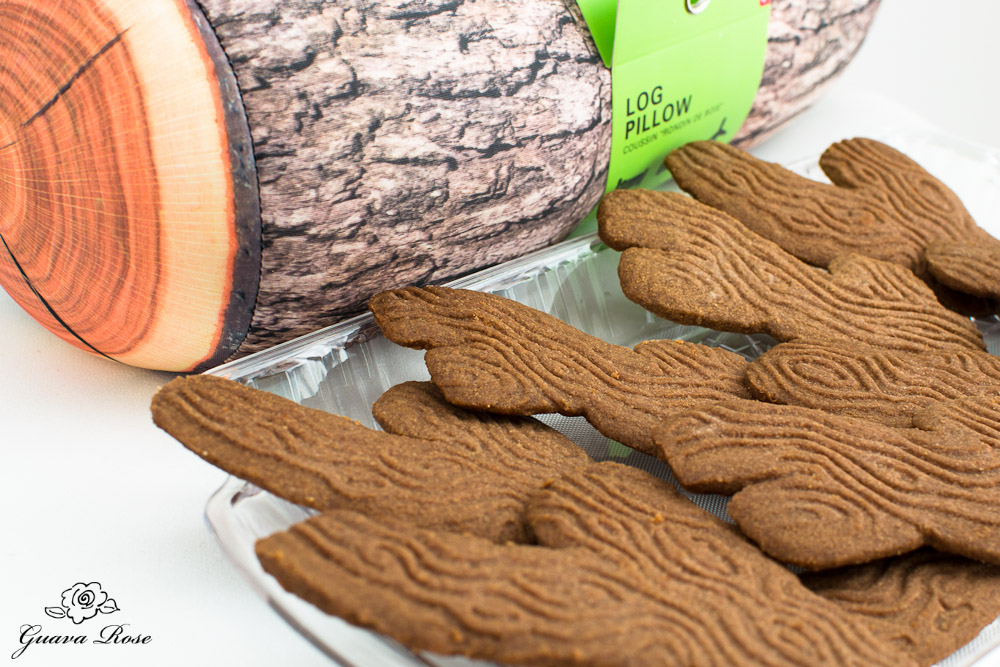 Maybe because it's really a pillow.
Log cookies + log pillow = match! This combination seems like it would make a good "guy" gift. After all, you feed most guys, then they want to take a nap. =)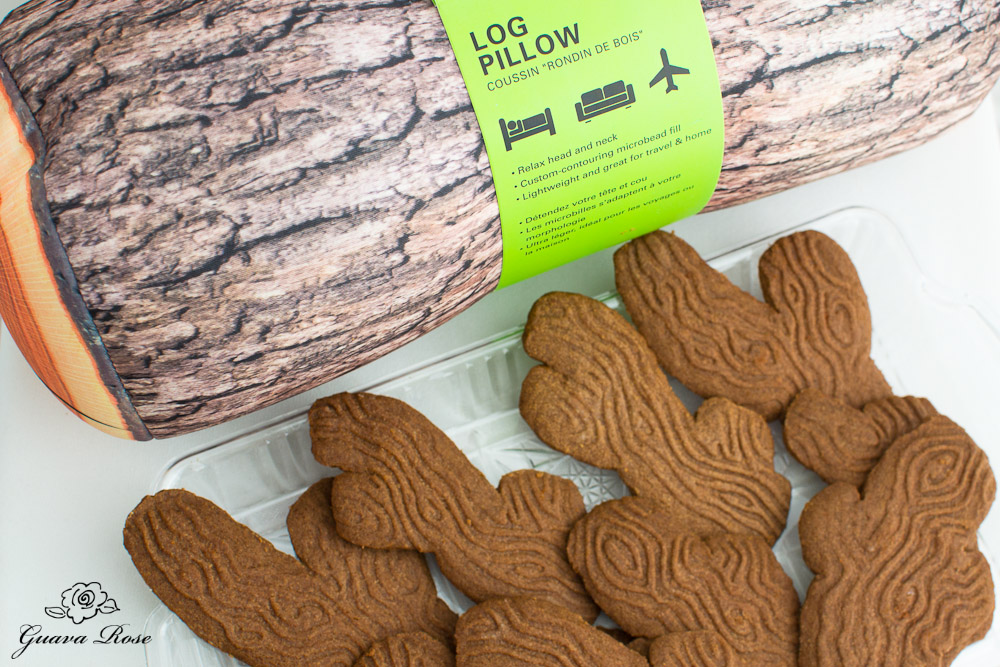 I made these branch/log cookies with my chocolate malt cookie tablet recipe. It only takes a few minutes longer to bake than the tablets do. This larger cookie though, tends to burn, so you need to watch them closely towards the end of the baking time. Like the chai cookies, they should be removed from the oven while they are cooked, but still a little soft, as they'll harden up as they cool.
These are not very sweet cookies, so they would be good for someone who actually does not like sweets.
The funny thing is, the cookies didn't really taste fantastic when eaten fresh, but when I stored the cookies in an airtight container and let them age for a week or two, they were great– almost addicting in their non-sweet, chocolatey taste. I wouldn't serve this cookie to little kids though–they would probably enjoy the chai cookies more.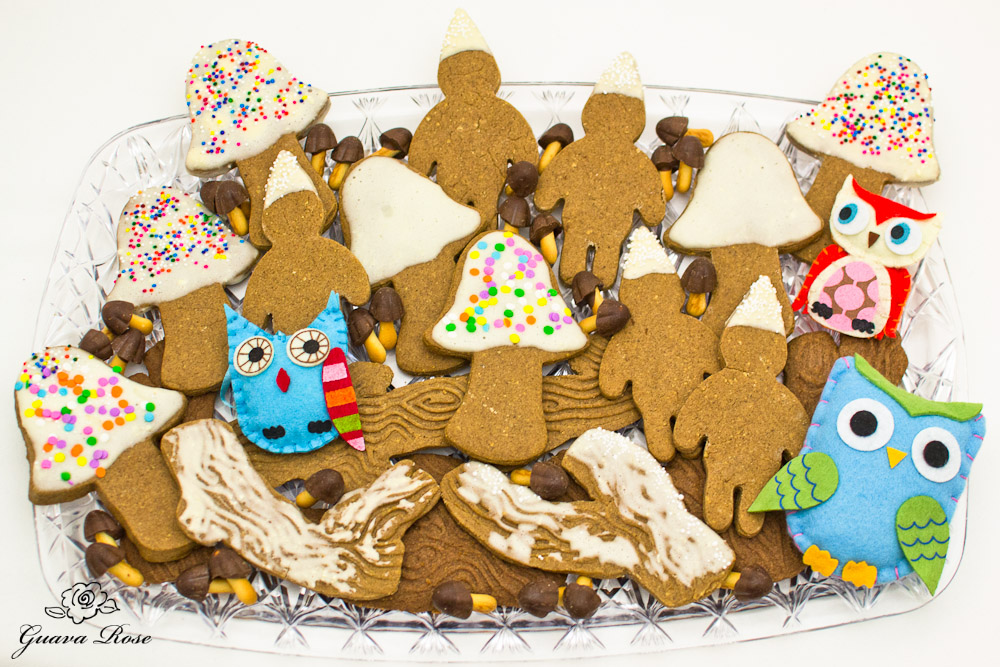 Chewy Chai and Chocolate Malt Enchanted Forest Cookies
Happy Holidays!
Now, has anyone seen a white rabbit?