With the heat wave of 100+ degree days, I thought I'd re-share some of my other favorite slushie drinks to cool down with, other than our recent favorite, Haupia Slushie.
It's about time to make those haupia stars to celebrate the fourth of July with this Strawberry Watermelon Smoothie with Blueberries and Haupia Stars.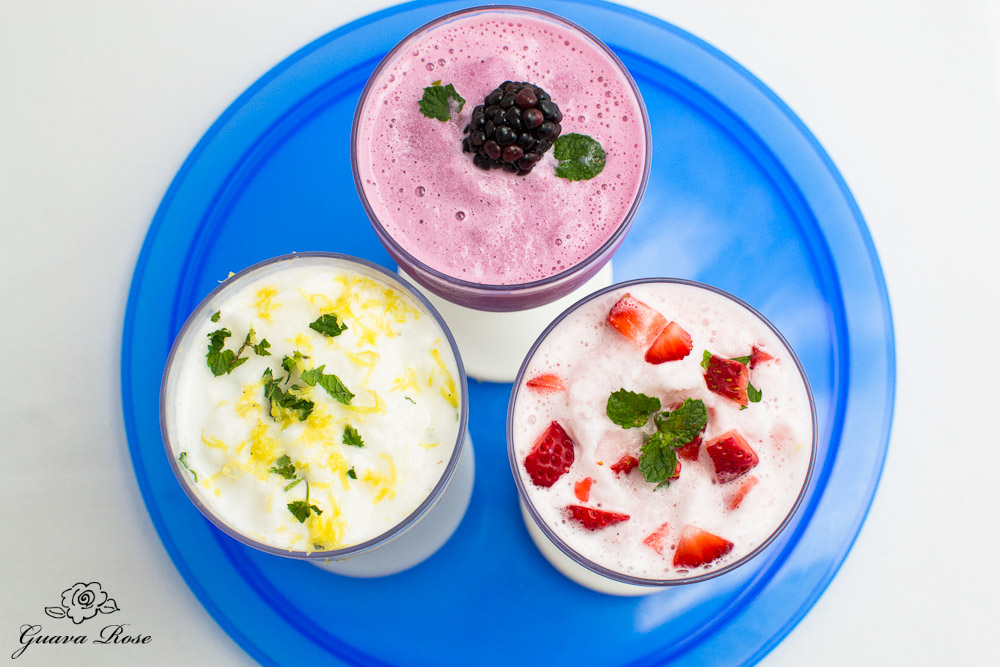 Honey-Lemon, Grape, and Apple-Cranberry Greek Yogurt Slushies
Greek Yogurt Slushies, tart yet sweet– a perfect way to cool off.
And the classic Ice Cream Slushie— can't go wrong here.
Dig in and slurp it up!