The heat has finally died down and today the temperature is expected to only reach 80 degrees. Yes!!!!
The past four days of temperatures in the 94 to 98 degree range has been, well, too hot.
It feels strange seeing pumpkins and fall decorations in the stores when the weather is so hot.
I've been blending up a storm to keep us cool. Every day the girls have been wanting a slushie after school. Carrying around those super heavy backpacks is pretty sweaty work in the heat.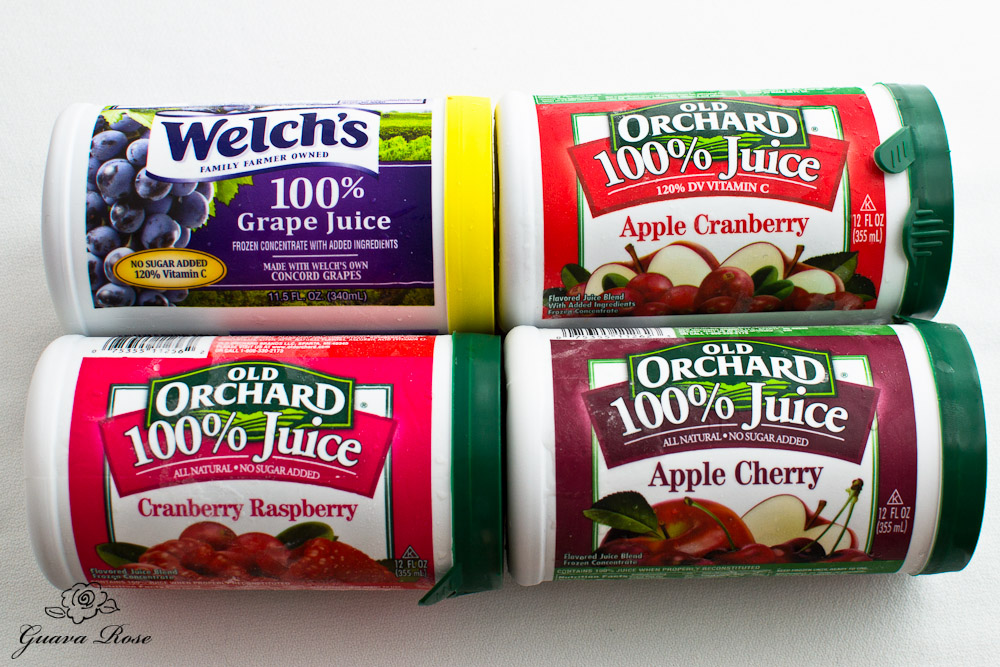 Start off with some ice cubes, a little water, and some frozen juice concentrate.
I like using these frozen juice concentrates that are 100% juice.
Unfortunately, most of the tropical flavored bases use high fructose corn syrup and artificial colorings, so I try to limit how often I use those– mostly just in certain recipes where there is no substitute.
Then I add a little nonfat Greek yogurt and blend it all up. Pretty simple.
Whenever we go to a frozen yogurt shop, I always get the regular unflavored tart yogurt. Or if they don't have any, I'll get the tartest flavor they have.
If you enjoy tart frozen yogurt, you'll love these flavors. In fact, Laurel's first comment (after downing her glass) was, "Tastes just like frozen yogurt!"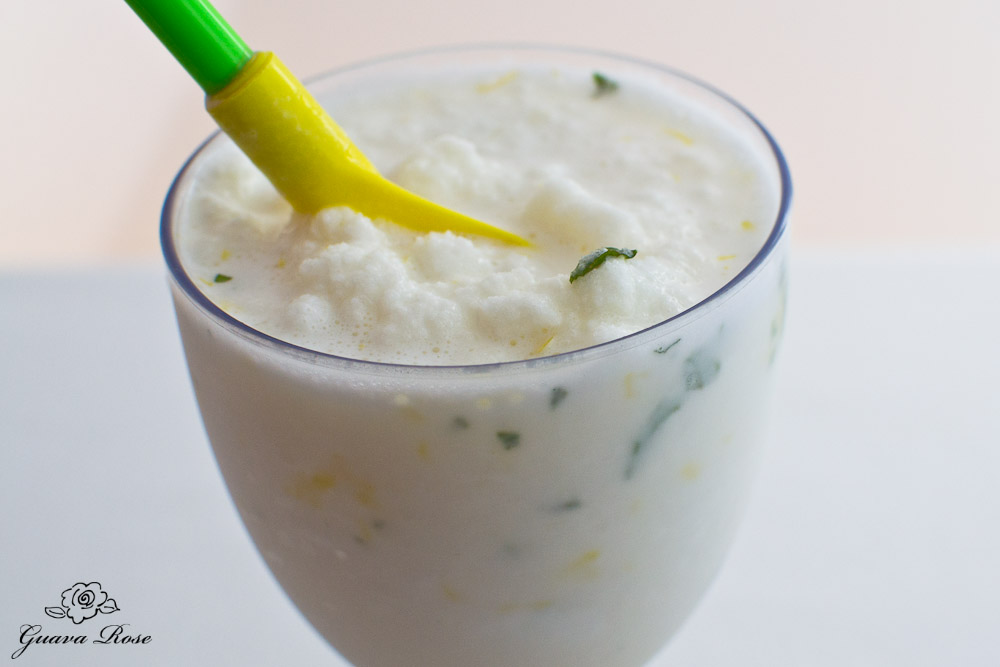 Honey-Lemon Greek Yogurt Slushie
Don't have any juice concentrate? Lemon or lime juice with some honey are good too.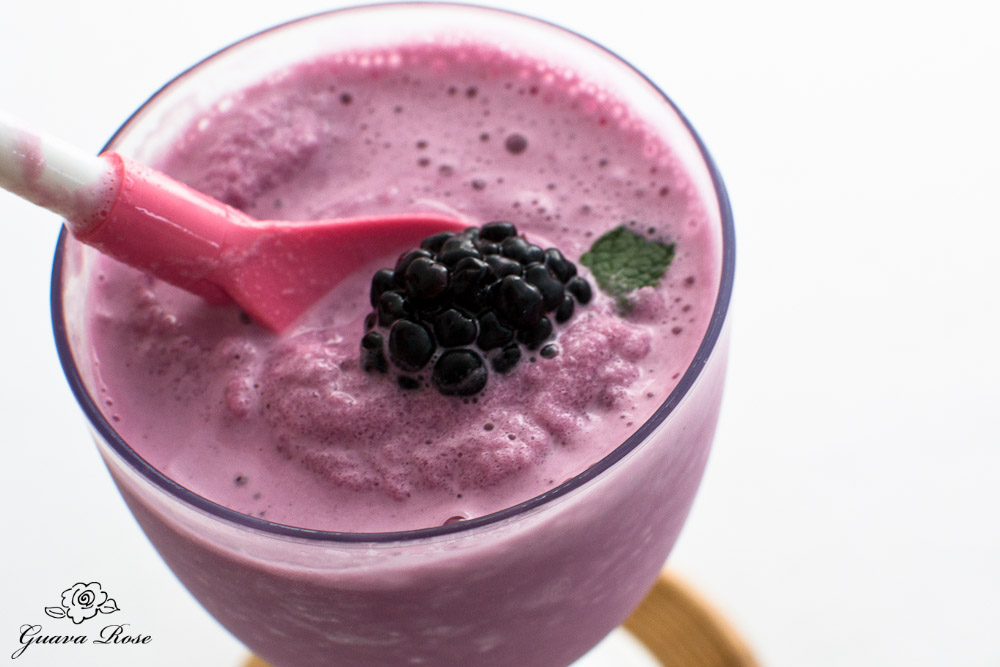 Grape Greek Yogurt Slushie
I suspect I'll still get requests for these in eighty degree weather….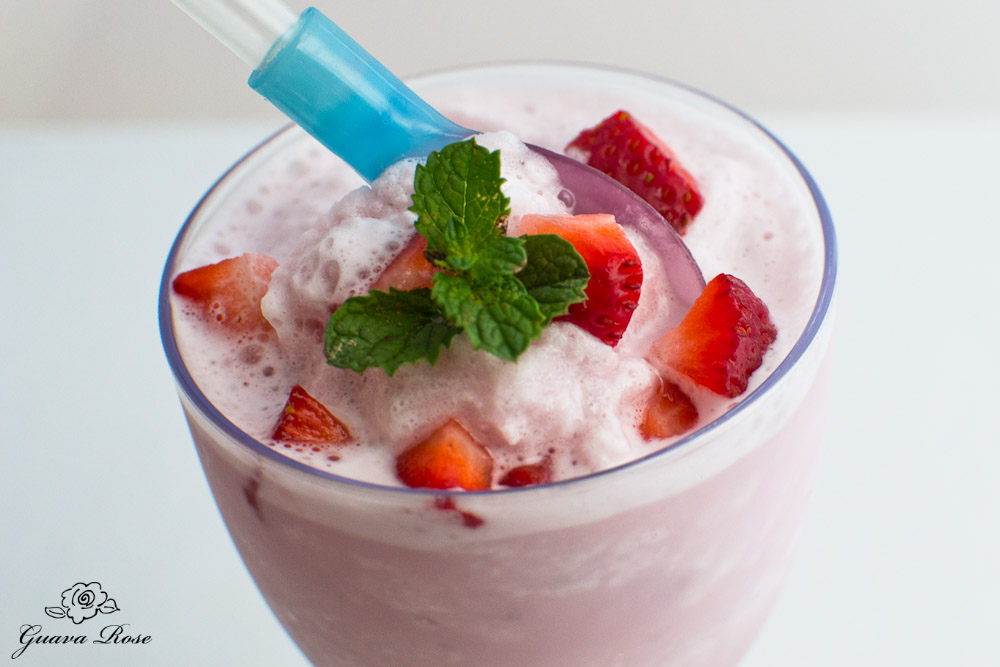 Apple-Cranberry Greek Yogurt Slushie
In fact, I get requests for slushies all year long– my kids just love them.
I guess it doesn't really matter what the weather is like if you're hot from a long day at school or work. Sometimes only a slushie will do.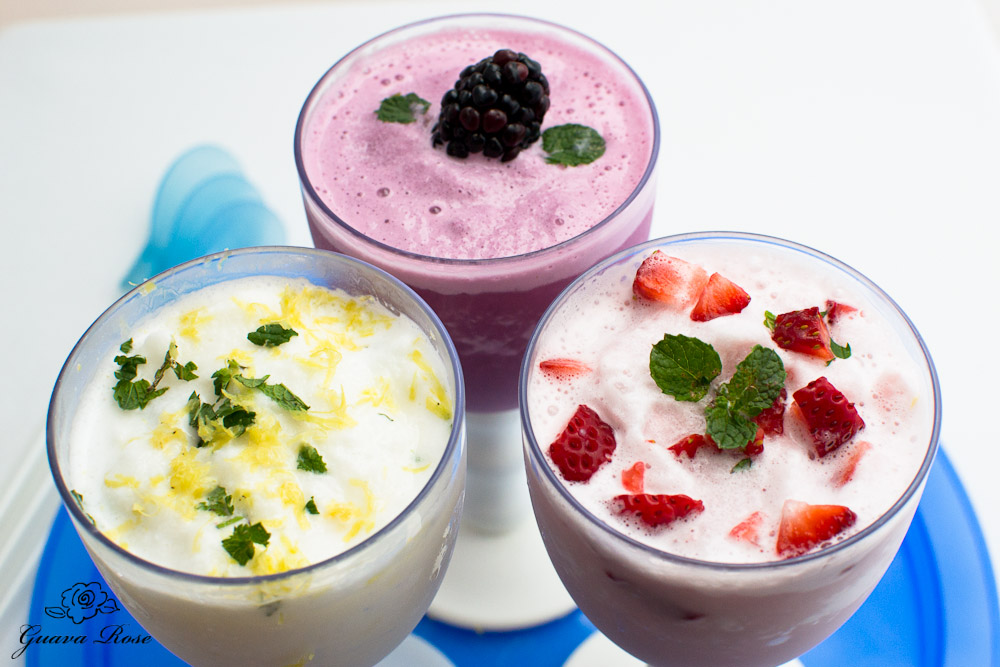 Which flavor would you like to try?
I'm going to choose Grape today!

Greek Yogurt Slushies
A tart,refreshing drink to help beat the heat!
Ingredients
1 c. ice cubes (~8 medium ice cubes)
¼ c. water
¼ c. frozen 100% juice concentrate (or 2T. fresh lemon/lime juice + 2T. honey)
¼ c. nonfat Greek yogurt
Instructions
Place all ingredients in a blender and process on high until smooth.
Serve garnished with fresh berries or chopped fruit if desired.
Suggested juice concentrate flavors: Apple-Cranberry, Cranberry-Raspberry, or Purple Grape