This is the result of what happened after we got back from a visit to Doughnut Plant in New York City a few weeks ago.
Cole and Kallie had been telling Laurel and Quill about this doughnut place, and they were all excited to try it out.
Early one morning, we walked into Doughnut Plant and were greeted by this sight.
Very, very cute.
The walls were covered with all sorts of decorated, embellished pillows representing different kinds and flavors of donuts.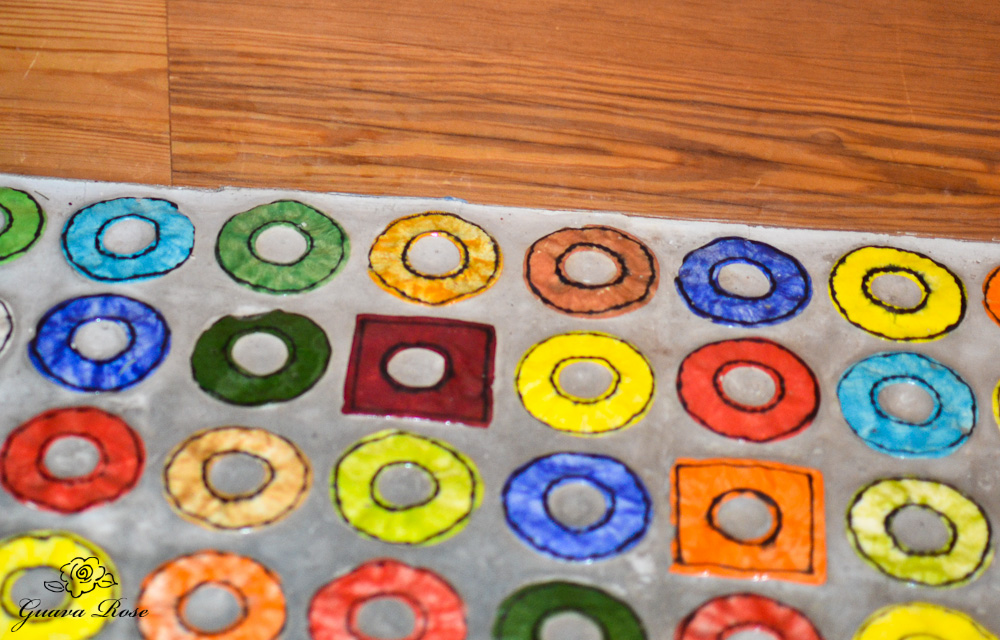 We even got to sit on donuts– painted on a bench seat, that is.
The wood part is the backrest of the bench, located under the wall of donut pillows.
Two small wrapped ones on left: Creme Brulee
Square one in front: Peanut Butter and Jelly
Powder sugar covered: Dulce de Leche
Unfortunately, they were just kind of so-so for me. A bit underwhelming.
I was more enthralled with the wall of donut pillows!
Those two little brown pillows must be the creme brulee donuts.
I like the furry, white square donut to the left. Do you think it's supposed to be a coconut donut?
Front:  Strawberry Donut– okay.
Back: Blackout Donut. I liked this one better; it tasted like a brownie.
My attention kept returning to the pillows.
They're so happy and colorful! I wanted to take one home.
I loved these donuts.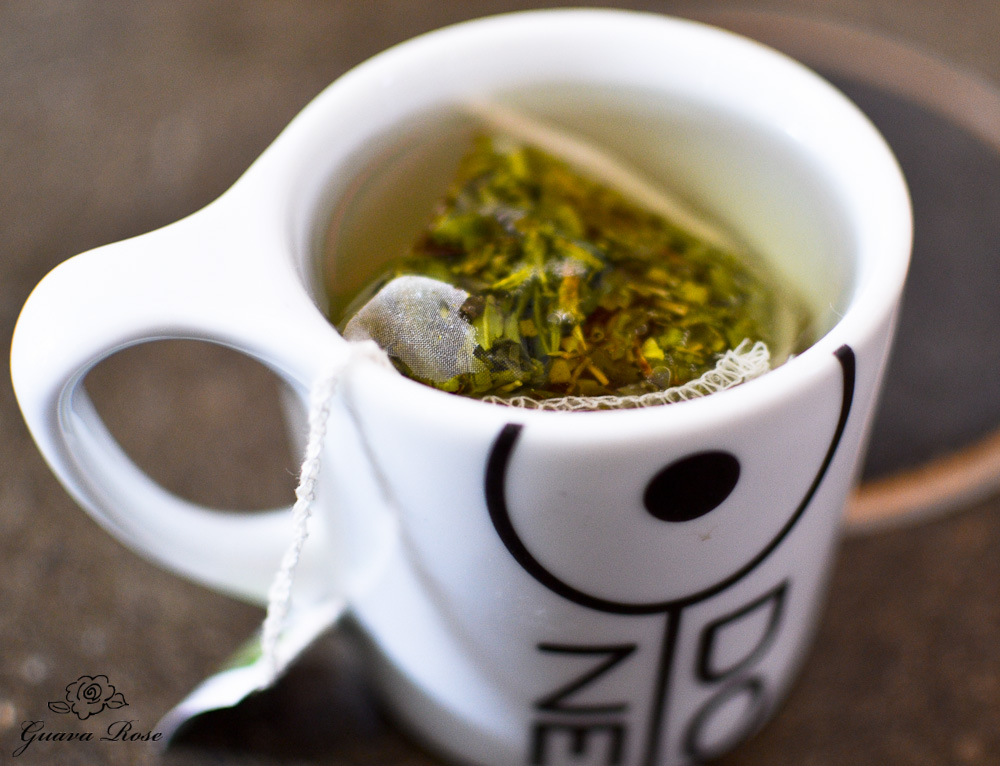 This was a great cup of green tea.
It's a little sad to say I liked the tea the best, but it was a cute place to visit.
After looking at these pictures, I decided to make some baked donuts.
Whisk together cake flour, sugar, baking powder, baking soda, sea salt and nutmeg.
Using cake flour gives the donut a much better cake-donut-like texture than using all purpose flour.
Add some melted butter, buttermilk and an egg and whisk the dough until it is smooth.
Use a piping bag and tip, or put the dough into a 1 quart zip top bag.
Push the dough down into one corner, and cut the tip off to make about a 1/2″ opening.
Carefully pipe rings of dough into the greased donut molds. Be careful not to overfill them.
They should be filled less than halfway.
Bake for 11 to 13 minutes at 350 degrees.
Brush the tops with melted butter.
Baked perfectly with the holes still showing.
One at a time, brush the other side with melted butter and dip the whole donut into sugar.
I like to turn them over in the sugar a couple of times to make sure every spot is coated.
These are best eaten fresh, and still a little warm.
Here's what overfilled looks like.
Don't pipe in the amount which you think the final donut size should be.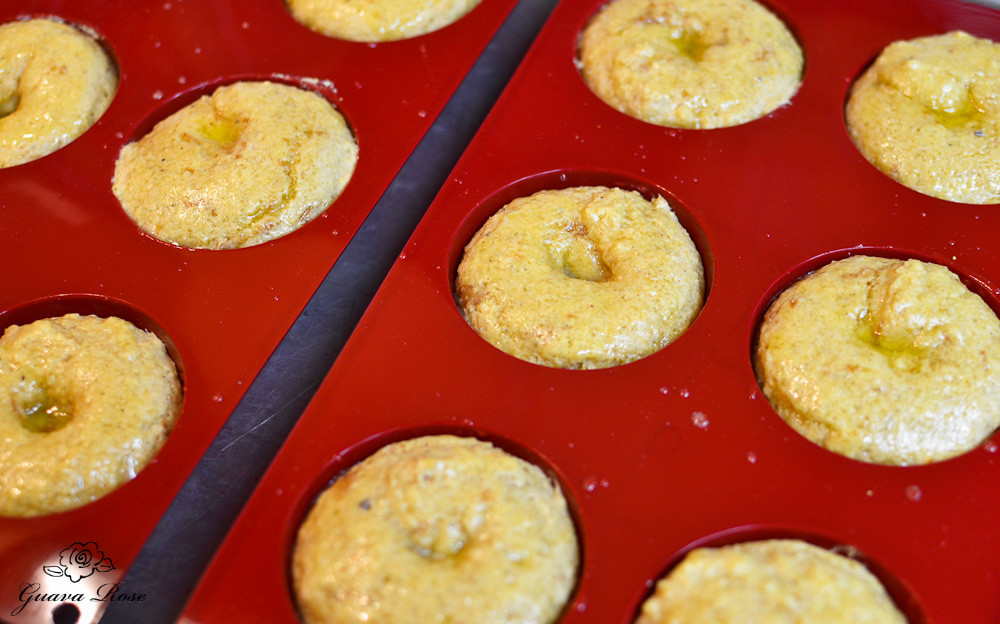 Because the holes will disappear during the baking and they'll look like muffins with dimples.
If that happens, you can still save them– just cut out the holes and continue on.

Ahhh…stacks and stacks of warm sweetness– simply good.
Now, if only I had a nice, fancy donut pillow to gaze upon. =)
Lighter donut fare
Ingredients
1-1/2 c. cake flour
¼ c. + ¾ c. granulated sugar
½ to ¾ tsp. ground nutmeg or cinnamon
½ tsp. baking powder
½ tsp. baking soda
¼ tsp. sea salt
2 T. + 2 T. melted butter
½ c. buttermilk
1 egg
Instructions
Preheat oven to 350 degrees. Spray pans for full size donuts with non-stick spray. If using silicone pans, place them on a cookie sheet.
Whisk together the flour, ¼ c. sugar, baking powder, baking soda and salt in a mixing bowl. Measure out butttermilk into a small bowl and beat in the egg and 2T. melted butter with a fork. Add this to the dry ingredients and whisk together until smooth.
Place the batter into a 1 quart ziplock bag. Push the batter down into one corner. Snip off the tip to create a ½" opening. Pipe the batter into the donut molds, being careful not to overfill. The ring of dough should fill the well less than half full. Bake for 11-13 minutes until toothpick inserted comes out clean.
One at a time, brush the donuts with the remaining melted butter and dip into the ¾ c. of sugar, coating them well.
They taste the best when served right away.