The thing about pies are that they usually take at least an hour to bake.
To cut down on the time, and a bit on the calories, I've been enjoying a deconstructed "taste" of pie by making the filling and crust separately.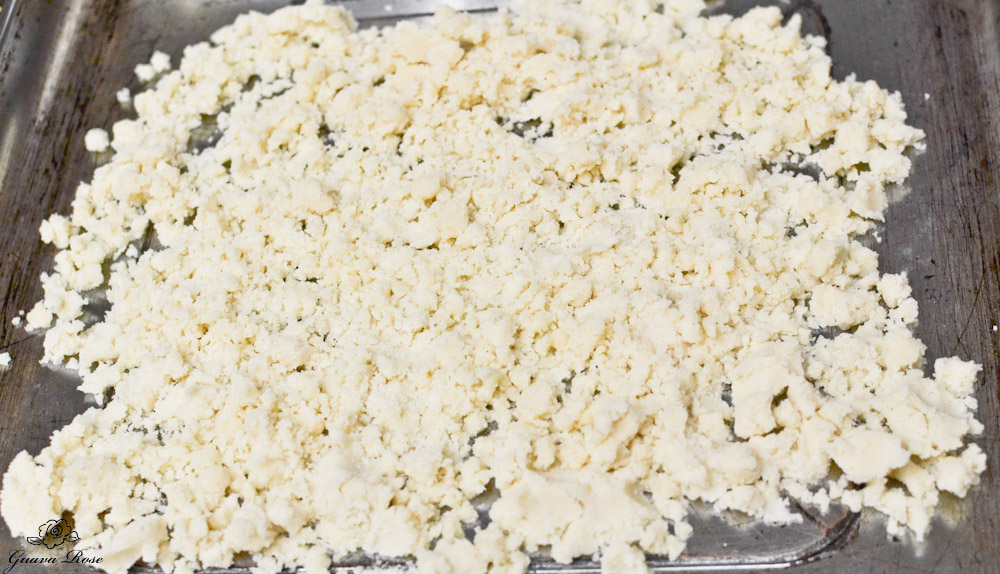 Strawberry rhubarb filling cooks up in less than 10 minutes, and pie crust dough bakes into crumbles in less than 10 minutes.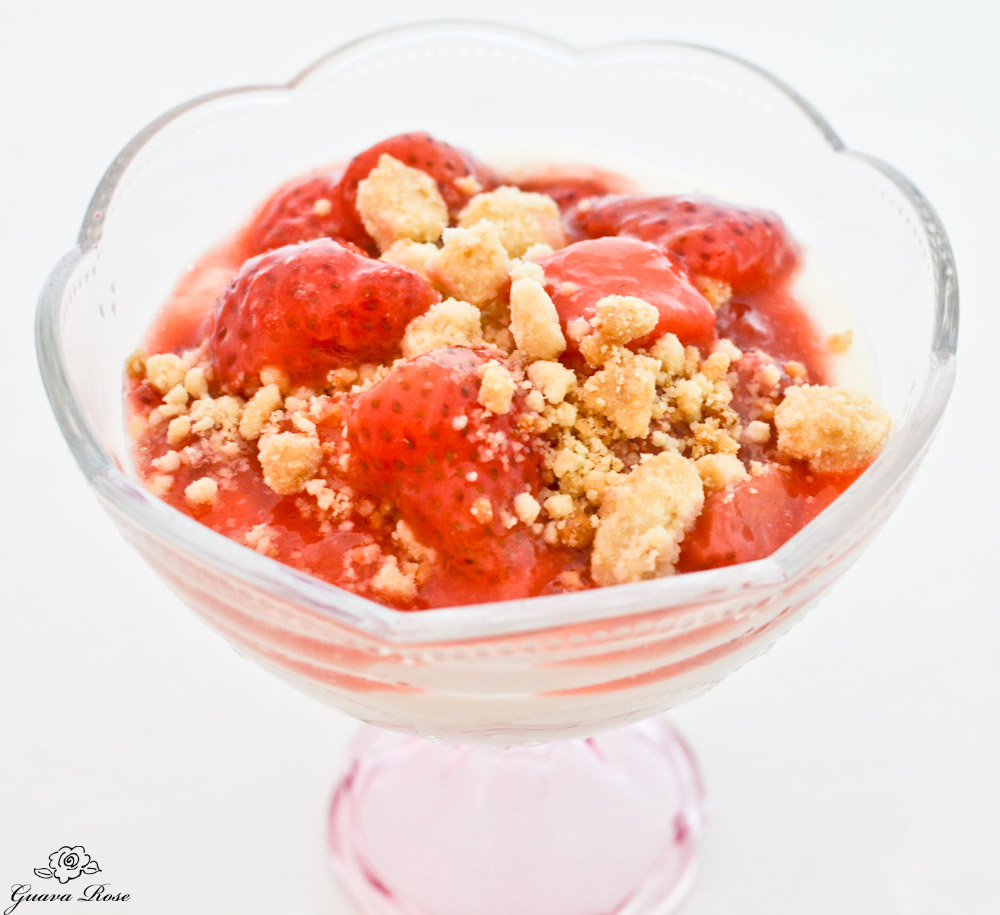 I spoon organic lactose free plain yogurt into a dish, top with the fruit filling, and sprinkle with a couple of tablespoons of pie crust crumbles. It's just enough for "a taste" of pie.
Although I use lactose free plain yogurt for digestive reasons, it is sweeter than regular lactose containing plain yogurt, so that helps cut down on how much sweetener you need to add to the filling.
A base of cottage cheese would be nice too. A couple of family members, who shall remain unnamed, clamored for ice cream.

You could use only fruit filling and pie crumbles.
I made this one with frozen blueberries and peaches.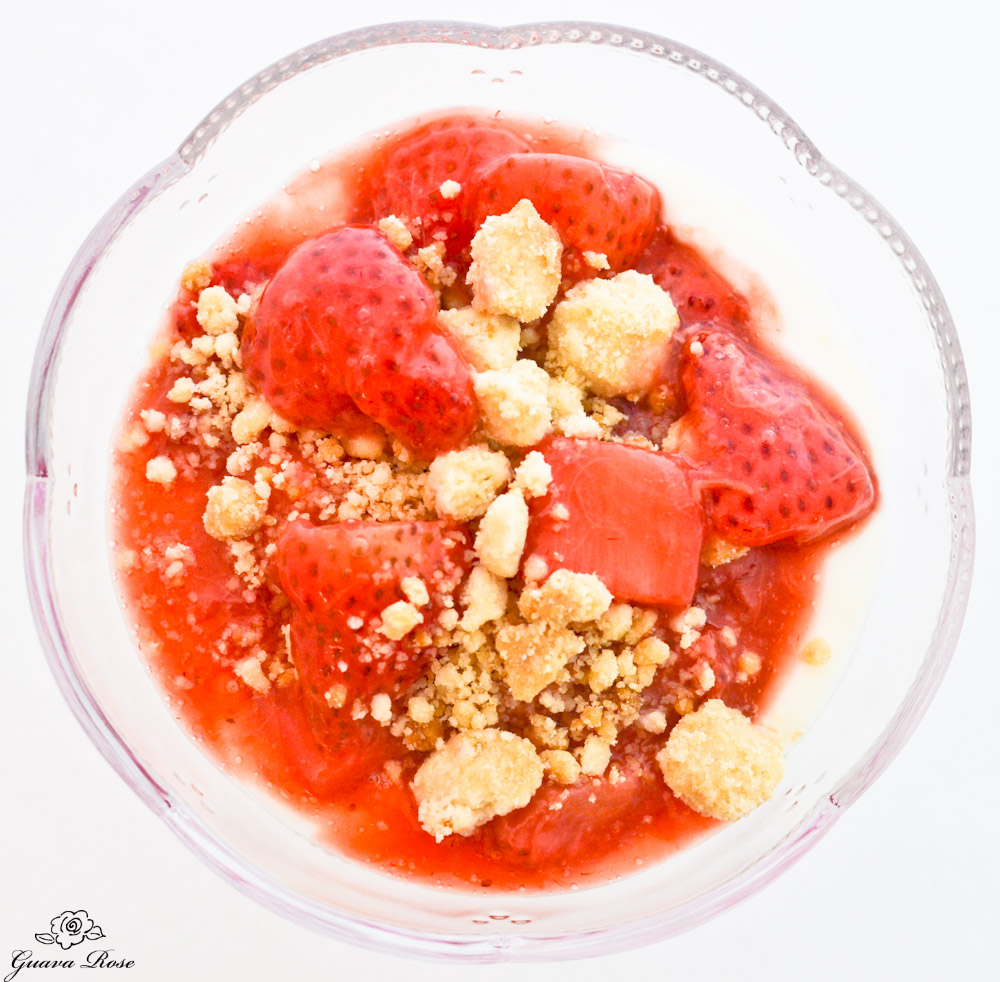 Happy Spring!
Strawberry Rhubarb Piece of Pie Parfait
Ingredients
Filling:
10 oz. quartered strawberries, about 3 cups
1-1/2 c. rhubarb, cut into ½" slices
¼ c. sugar (or add sugar/stevia to taste)
½ c. water
1 T. cornstarch
1 tsp. vanilla
Pie Crust Crumbles:
¾ c. unbleached flour
1 tsp. sugar
½ tsp. sea salt
¼ c. oil
Base:
Yogurt (plain or vanilla) or
Cottage Cheese or
Vanilla Ice Cream
Instructions
Place rhubarb, water, and sugar in a pot. Stir and bring to a boil. Lower heat to medium high, then cover and let cook about 5-7 minutes, stirring occasionally until the rhubarb is tender. Sprinkle the cornstarch over the strawberries, mix together, and stir into the rhubarb mixture. Turn the heat down to medium low. Add vanilla. Cover and let cook and thicken about 3-4 minutes, stirring frequently. Set aside to cool.
Preheat oven to 350 degrees. Mix together pie crust ingredients. Crumble onto a baking pan. Bake for 7-9 minutes until light brown. Watch carefully as they can burn easily towards the end. Remove crumbles from the baking pan into a bowl to cool.
To serve, scoop yogurt, cottage cheese, or ice cream into bowls, top with filling, and sprinkle with 2-3 T. of pie crust crumbles.
Note: filling may be served warm or chilled