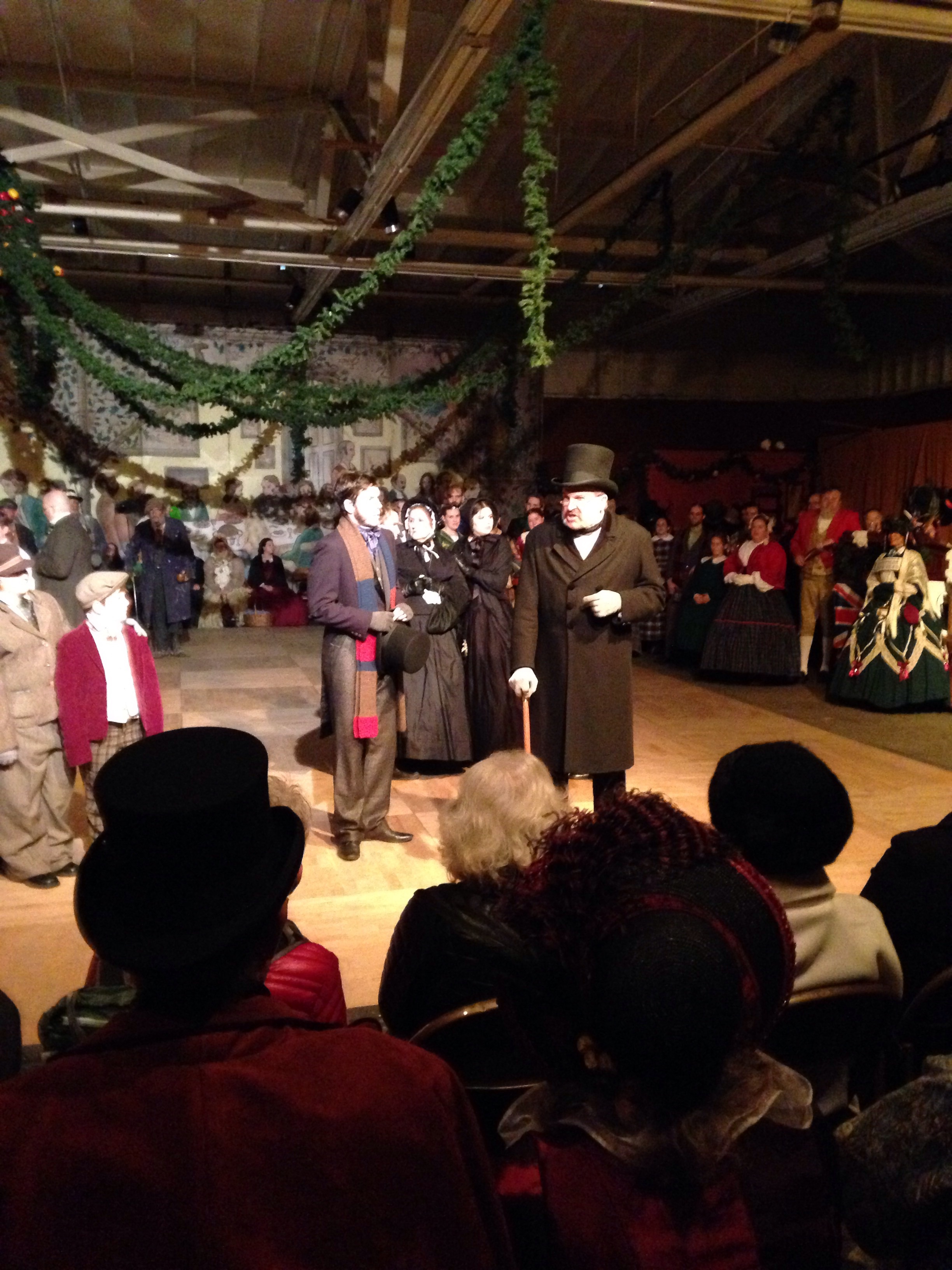 Ebenezer Scrooge scowling at Bob Crachit in the opening tableau~
Happy Thanksgiving everyone!
After seeing posters for the Great Dickens Christmas Fair for years, I was finally able to attend it this past Sunday. I thought I'd share some cheerful holiday photos from merry old Victorian London with you.
The fair opens at 10:00 am, but if you can get in line early, at least 25 minutes or more, you can get in to see the opening tableau in Fezziwig's Warehouse. A whole slew of Dicken's characters are introduced and say a few lines.

Down on Nickelby Road, I spied Charles Dickens through his door at Tavistock House, deep in conversation.
(You can find Nickelby Road here on the Traveler's Map of London.)


To the left, through the window, guests were laughing and socializing in the parlour.


At the farthest window to the left, the help were busy making tea sandwiches.


Old fashioned candle making in the candle shop.


Candle dipping and carving on display.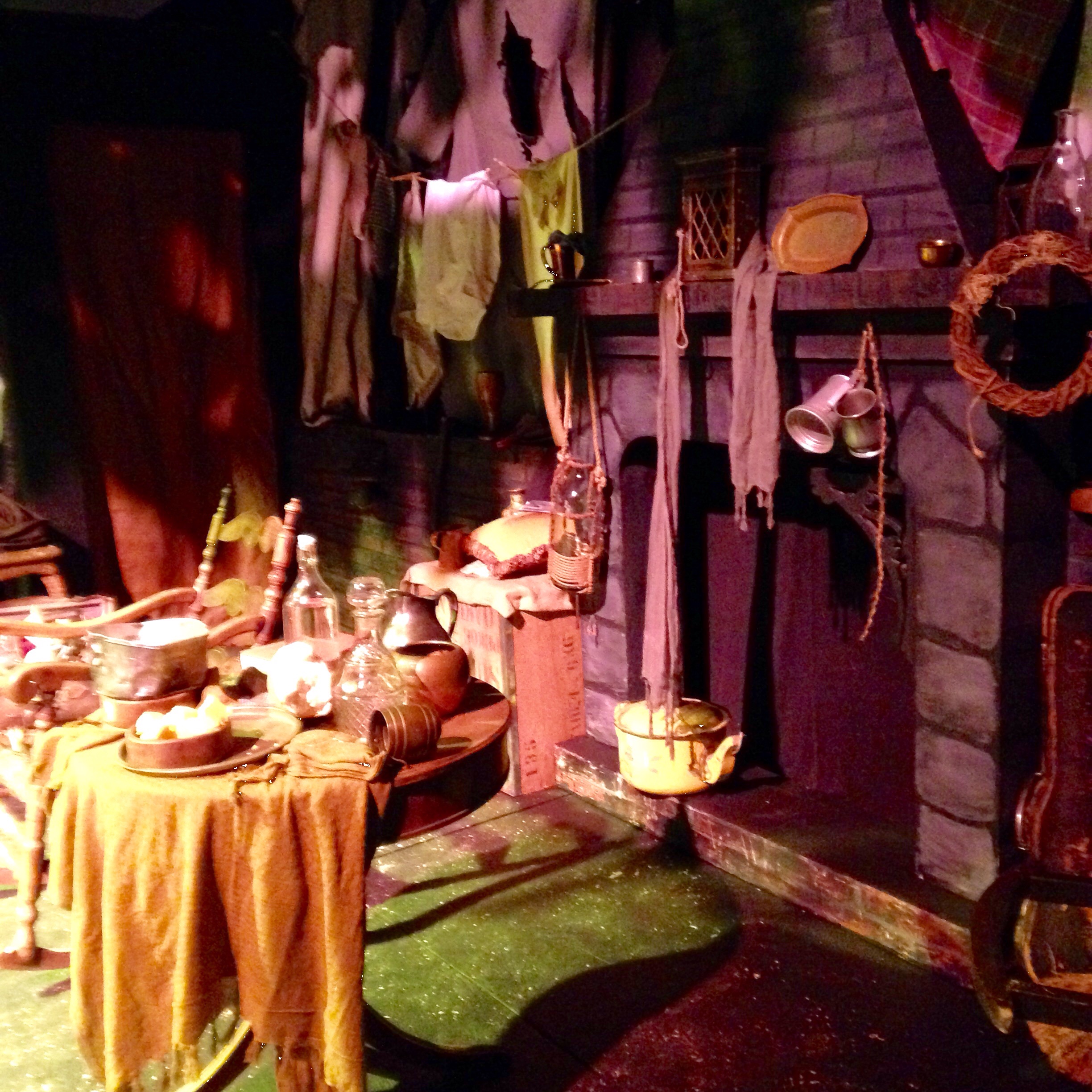 I came upon Fagen's den on the London docks.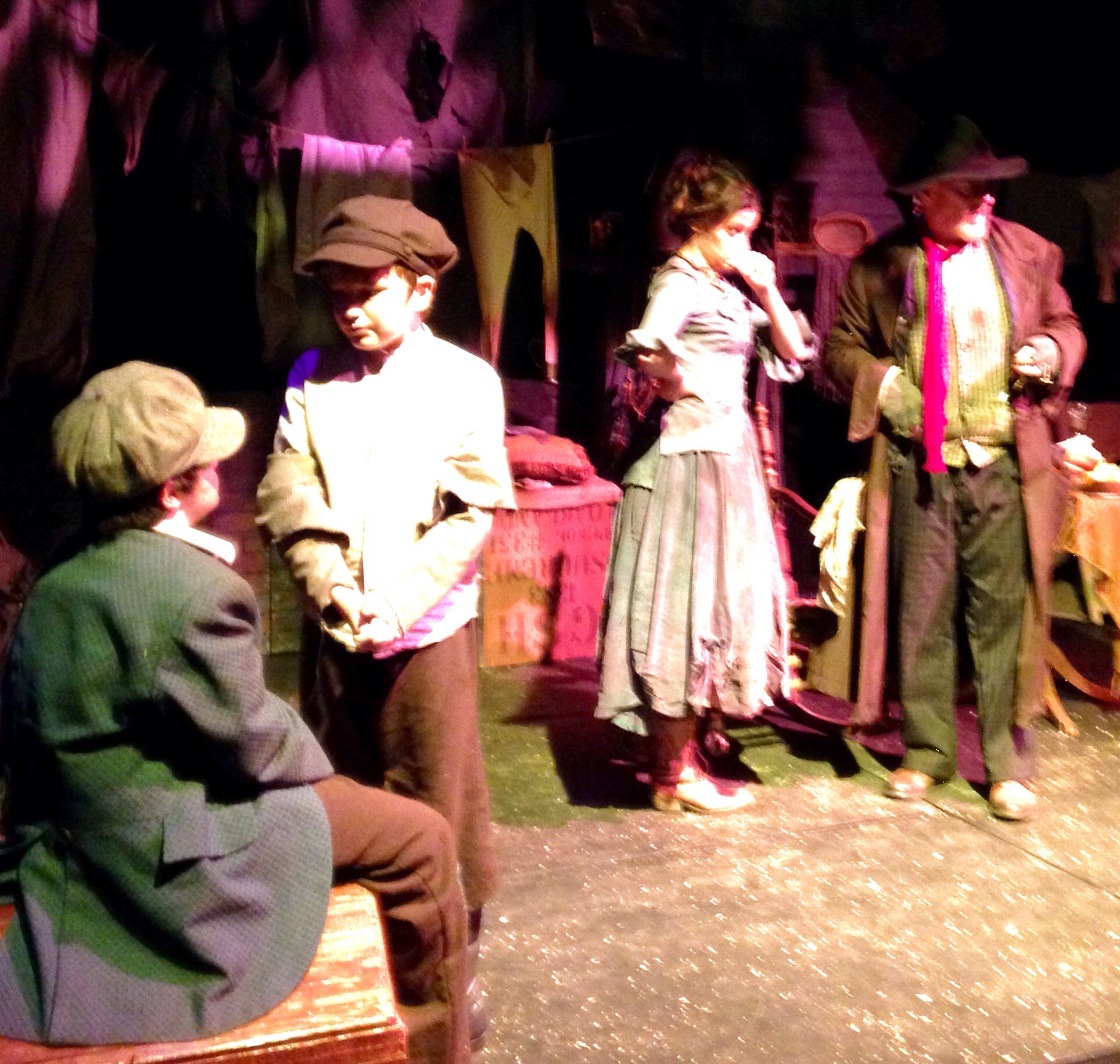 Poor Oliver, will he ever get more?



For some eerie reason I kept seeing the Ghost of Jacob Marley drag by, almost everywhere I walked.


Professor Flockmocker's Laboratory of mechanical wonders.
I apologize for the blurriness of some of these photos. It was twilight in Victorian London, and I was using my cellphone camera to snap pictures as quickly as possible.

Got to have some Victorian Steampunk.


Live mannequins in the windows of the corset shoppe.

That certainly looks like Mr. Sikes! And is that Nancy looking a little bruised?
As I was looking at some jewelry on one of the vendor carts, the saleslady suddenly warned me to be careful–
Saleslady: "Be careful of your handbag miss, we've been having a lot of trouble lately."
Me: "Oh…(clutching my purse)…thank you!"
Saleslady: "Mr. Sikes' been seen lurking around these parts…(nodding head, eyes darting around)…"
Me: "Ah….ah….hahahahaha!"
…more Dicken's Fair photos to come…