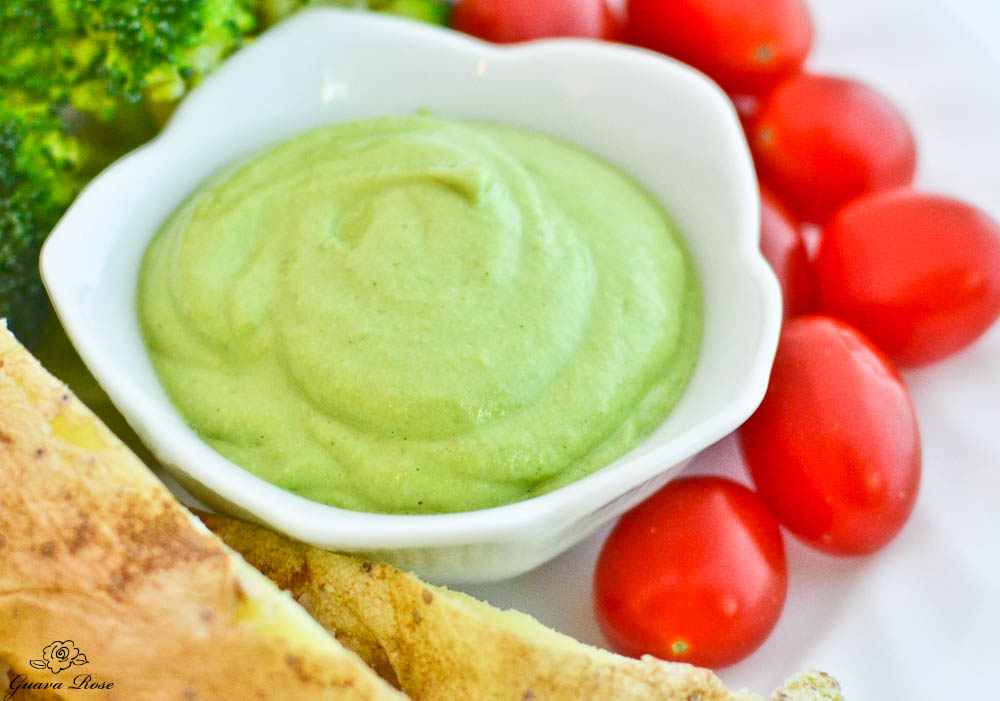 Now that school is back in session, I made a tasty little dip to have on hand for some afterschool snacks.
It's a quick "dump and blend" of cashews, pumpkin seeds, avocado, cilantro, diced green chilies, Cotija cheese, garlic, lemon juice, water and sea salt.
Soaking the cashews and pumpkin seeds for a few hours or overnight will increase their digestibility and help them to blend smoother.
If you prefer to go dairy free, you can substitute 2-3T. white miso for the cheese.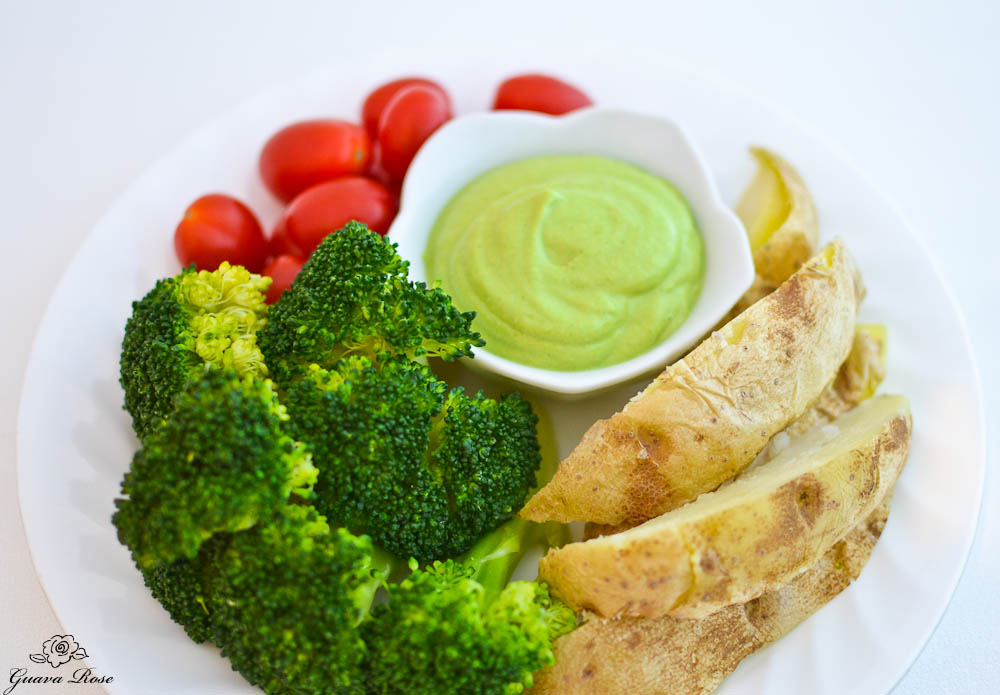 Practically anything tastes good dipped in this.
Broccoli is particularly good, as the all the little buds on the florets pick up and hold a good amount of dip nicely. We like hard vegetables lightly steamed, but cooked or raw work well. Next time I'll add some cucumbers, carrots, and red bell pepper strips.
My kids especially like leftover baked potatoes, cut into wedges. I usually like to bake a few extra potatoes when I make baked potatoes, but I didn't have any this time, so I just cooked a couple in the microwave.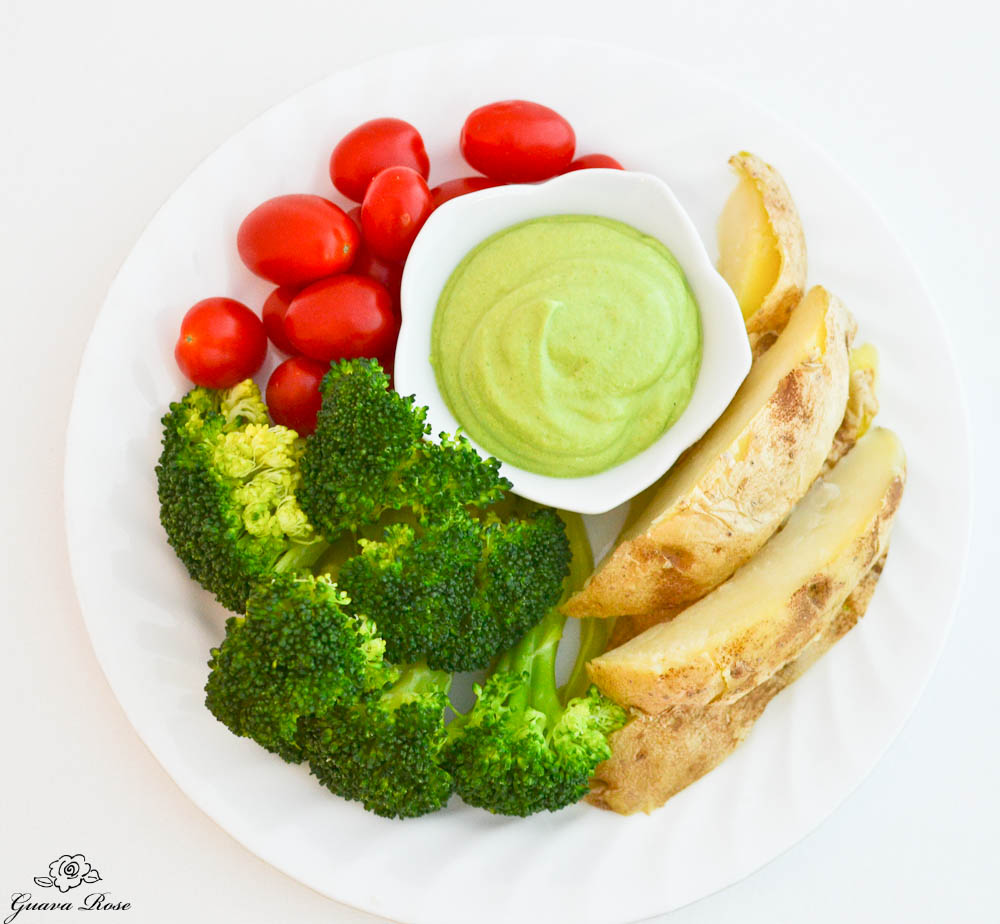 This will keep well for a couple of days in the refrigerator, tightly covered in a jar or air tight container.
Just hope the kids don't think of finding the tortilla chips and dipping them instead of vegetables!

Avocado Cilantro Chile Dip
Ingredients
1 c. raw cashews, soaked for a few hours then drained
2 T. raw pumpkin seeds, soaked for a few hours then drained
1 c. diced avocado
1 c. cilantro leaves, tightly packed
1 c. water
½ c. canned diced green chiles
½ c. crumbled Cotija cheese or 2-3 T. white miso
⅓ c. fresh lemon or lime juice
1 clove garlic
½ tsp. sea salt
Instructions
Place all ingredients into a blender. Start on medium speed until mostly chopped up, then increase to high speed until well blended. You may need to blend half at a time for lower powered blenders.
Makes ~ 4 c. dip. Best served on the day it is made, but will keep well tightly covered in the refrigerator for a couple of days.