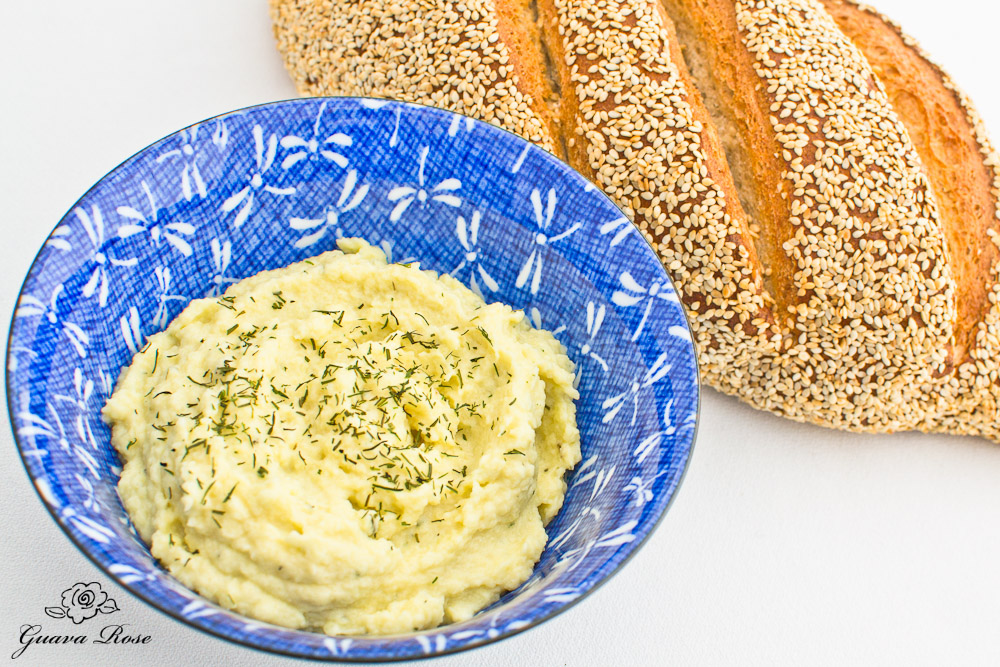 Yesterday morning I woke up early enough to hit the downtown Sunday Farmer's Market under the freeway before the big crowds arrived.
It was so relaxing perusing all the goods in the early morning quiet.
Two things I got were a giant head of cauliflower, and a fresh, crisp loaf of German Pretzel Bread.
Mashed Cauliflower = giant bowl of "Yum"
When I got home, I just trimmed and cut the cauliflower into florets, steamed them, and pureed them with a little vegan cream cheese, nutritional yeast, olive oil and sea salt in the food processor.
Together with a couple of slices of  pretzel bread, it made a tasty little Sunday morning meal.
Good way to get the kids to eat some veggies too.

Sunday Morning Mashed Cauliflower
Ingredients
1 large head cauliflower, trimmed and cut into florets
4 oz. cream cheese (vegan or dairy)
½ c. nutritional yeast or shredded cheese (parmesan or cheddar would be good)
½ tsp. sea salt (or to taste)
2 T. olive oil
Instructions
Fill a large bottomed pot with 1-2" water. Place cauliflower in a single layer. Steam on high until cauliflower is soft. Drain.
Place cauliflower with remaining ingredients into the food processor and process until smooth.
Don't forget, there's still time to enter my facebook
contest for an Island Princess gift set
. The contest ends 2/25.