Snapshots in my kitchen…
Chunks of white chocolate…

melting in a bowl over hot water.
Dipping brownie pops…
and candy canes…
Topping brownie flowers with white chocolate and Christmas sprinkles.
Dipping Horlick's Malt Cookie Tablets in Christmas sprinkles….
and baking them….
along with chocolate ones too…
Cute little jars of little cookies getting ready to be decorated…
with long strips of colorful Christmas ribbons…
…laid out and ready to be tied on.
Let's put green and white ribbon on this little jar…
and add a gold flower sequin…
Polka dots and gingham……….a nice little forest of cookie jars….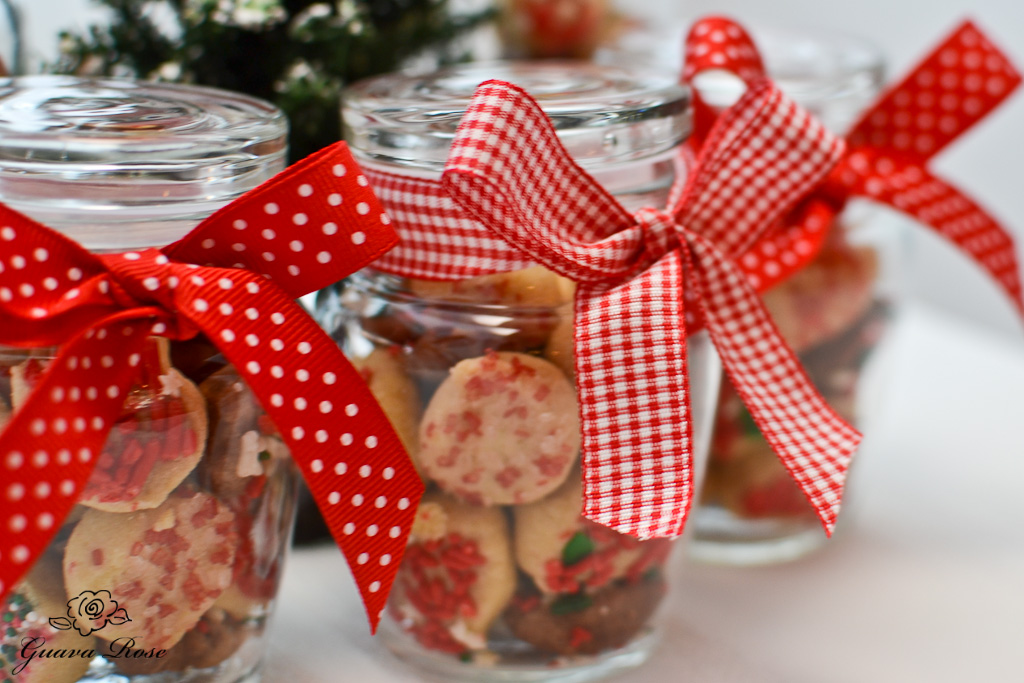 Hmm…looks good enough to eat!

This would make a nice little plate of cookies for Santa…or one of his helpers…
I'm a little tired now…
I think I'll take this one and have a tiny snack break on our giant LoveSac beanbag…
<