Teacup and Saucer Clock on the wall at the Crown and Crumpet Tea Stop Cafe
I love tea. Blacks, greens, whites, oolongs, puerhs, rooibos, tisanes– yes I say!
Anytime can be the right time for tea.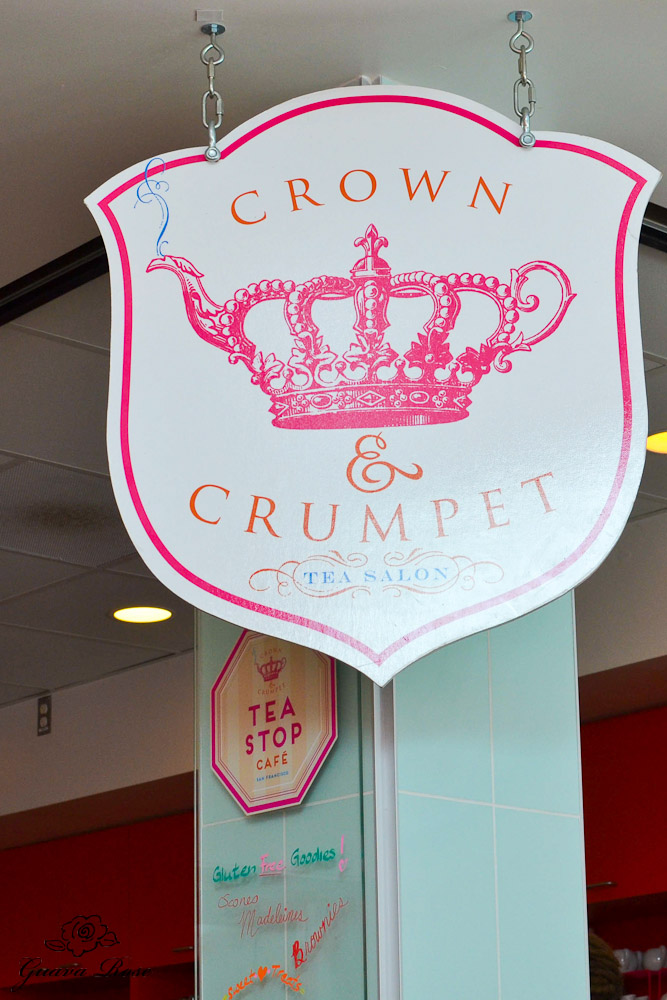 When we took a look at the shops in the New People building in the San Francisco Japantown area a couple of weeks ago, we had a chance to stop by the new Crown and Crumpet Tea Stop Cafe.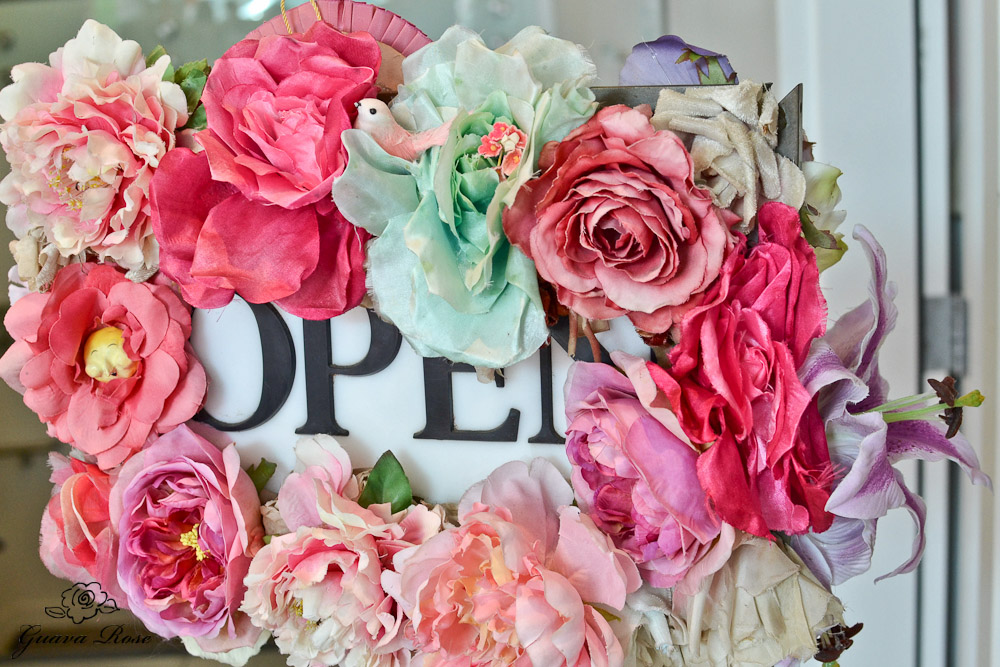 This cafe is located in the entrance area of the New People building, so the area can get a little crowded with people coming and going. Luckily we got the last table.
The owners closed their store in Ghiradelli Square, and opened this little tea cafe on March 1st.
Apparently they are planning a grand flagship tea salon and bakery near Union Square.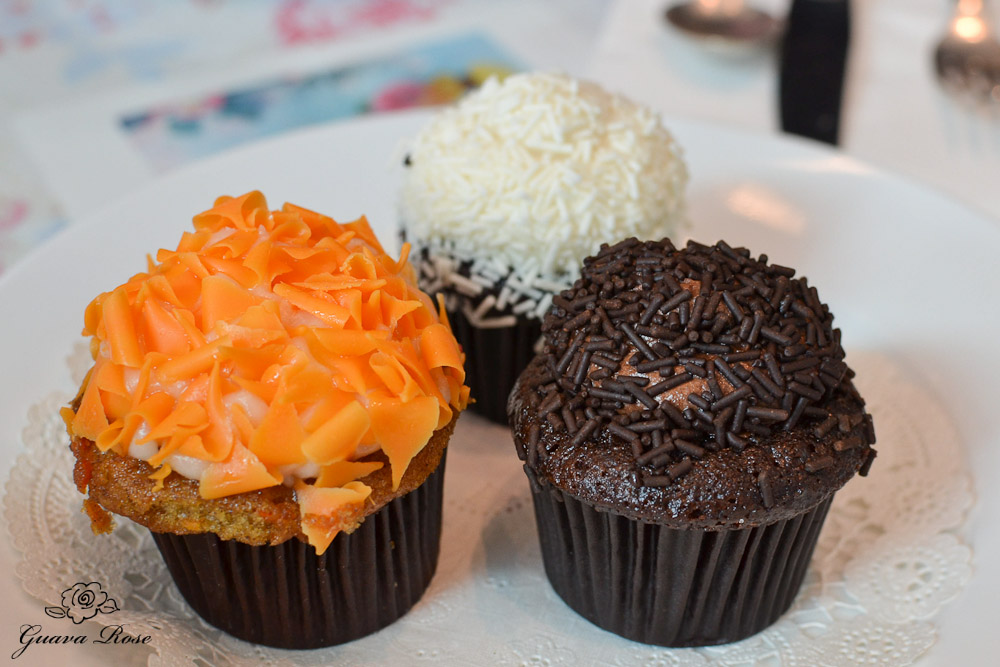 Mini carrot cake, white chocolate and fudge cupcakes
We opted to get two pots of tea and try several mini cupcakes and scones since we had already eaten lunch.
Mini Red Velvet, Coconut and Peanut Butter Chocolate cupcakes
They do serve whole afternoon teas with the tiers of sandwiches, scones, and desserts too though.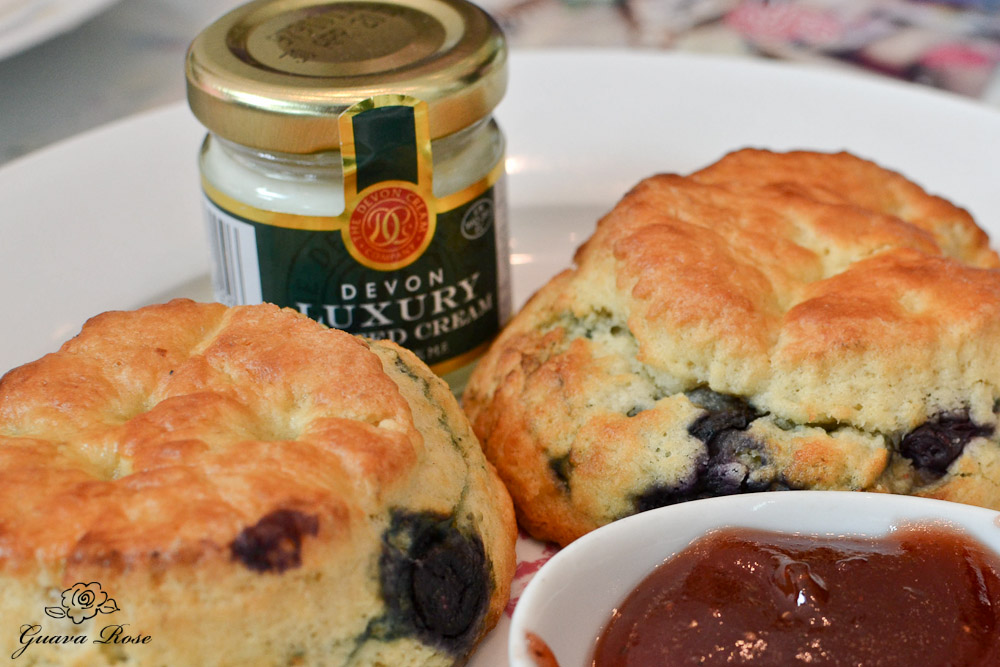 We thought the mini cupcakes were just okay, but the blueberry scones were really good– warm, buttery and crumbly.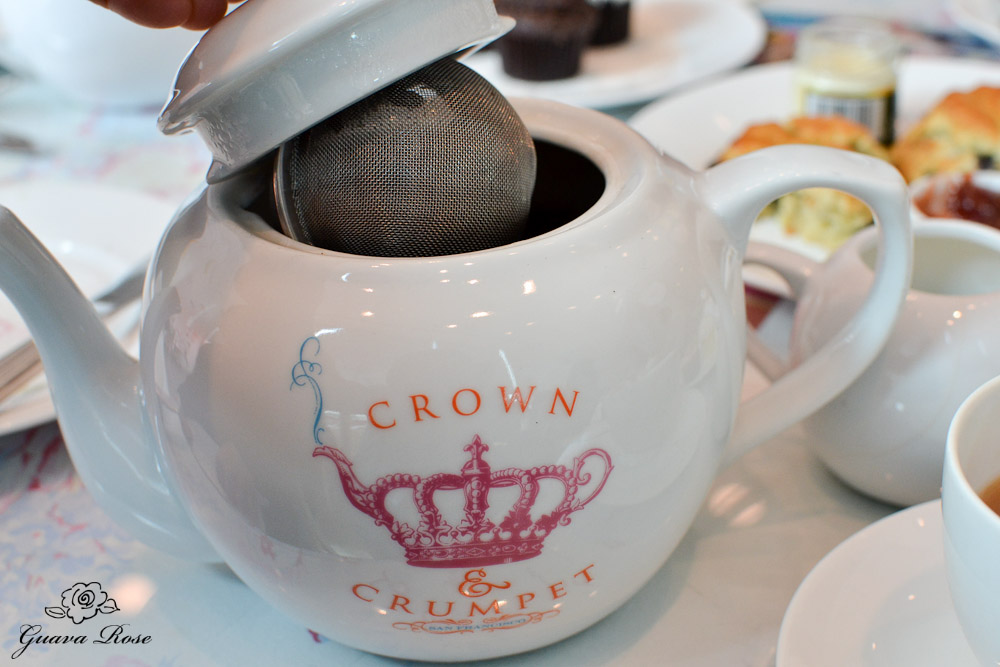 The two teas we got were Marie Antoinette, a black tea blended with bergamot, blue mallow and roses; and Darjeeling tea.
We liked them both. It was nice to sit down to a cup of tea after walking around for several hours.
I'd actually never used a teapot like this one before. The mesh tea ball infuser hangs on a chain threaded through a hole in the top of the teapot lid, so you can raise the infuser up and secure it on top when the tea is steeped to your preference.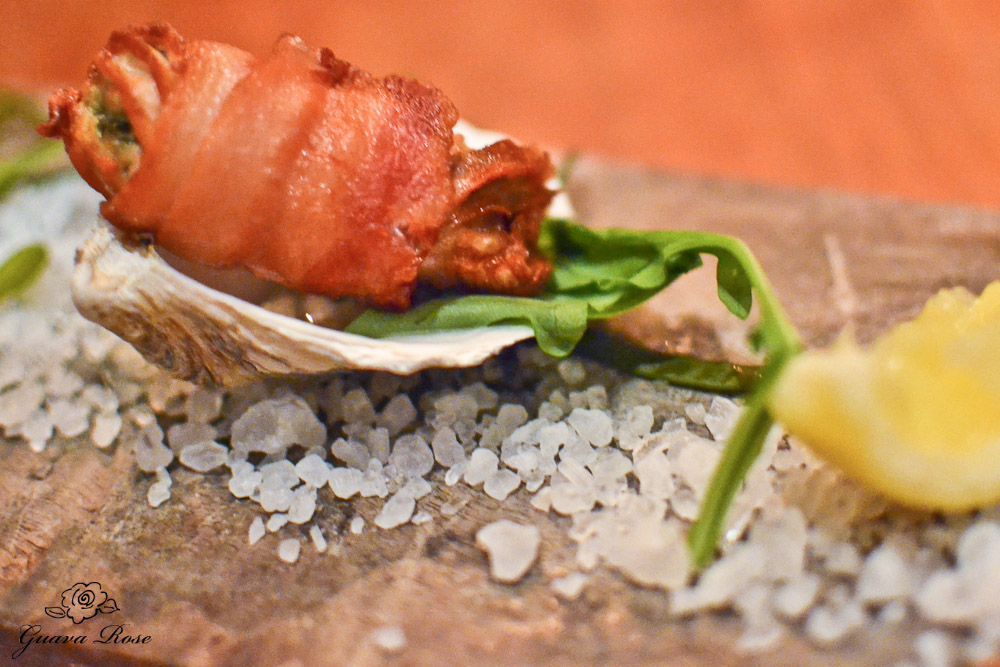 Later that night we headed downtown and stopped by Anchor & Hope for dinner.
We were told by friends that their Angels on Horseback appetizer has been listed on San Francisco magazine 7x7SF's 100 Things to Try Before you Die (this link is to their 2010 list, I couldn't get to their 2013 list easily).
They were good, and cooked oysters are actually one of my favorite things to eat, but I'm not sure that I would rave about them. They were beautifully presented.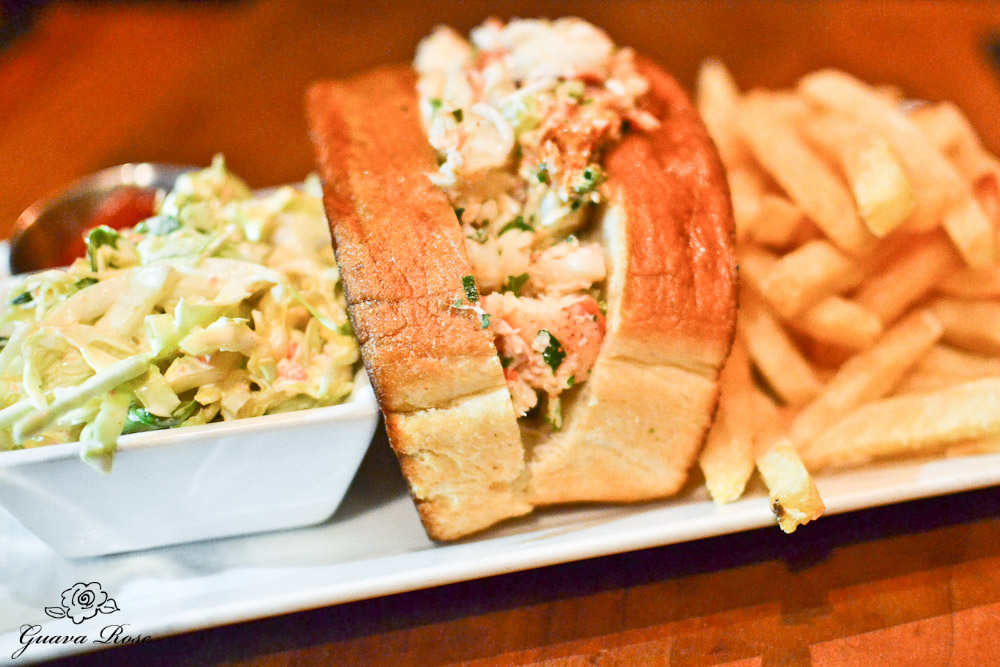 Anchor & Hope lobster roll, brioche bun, kettle chips, sea salt
Cole and Kallie both enjoyed the lobster roll. The rest of us had a variety of pasta and fish dishes, but none really stood out.
One thing here though, is that instead of bringing out a bread basket with butter to the table when we sat down, they brought some plates of fresh potato chips with some kind of aioli dip. Yum!
It's hard to go wrong with freshly fried potatoes sprinkled with salt.
After dinner, we took a little walk and checked out the San Franciso night lights.
The Ferry Building looked marvelous.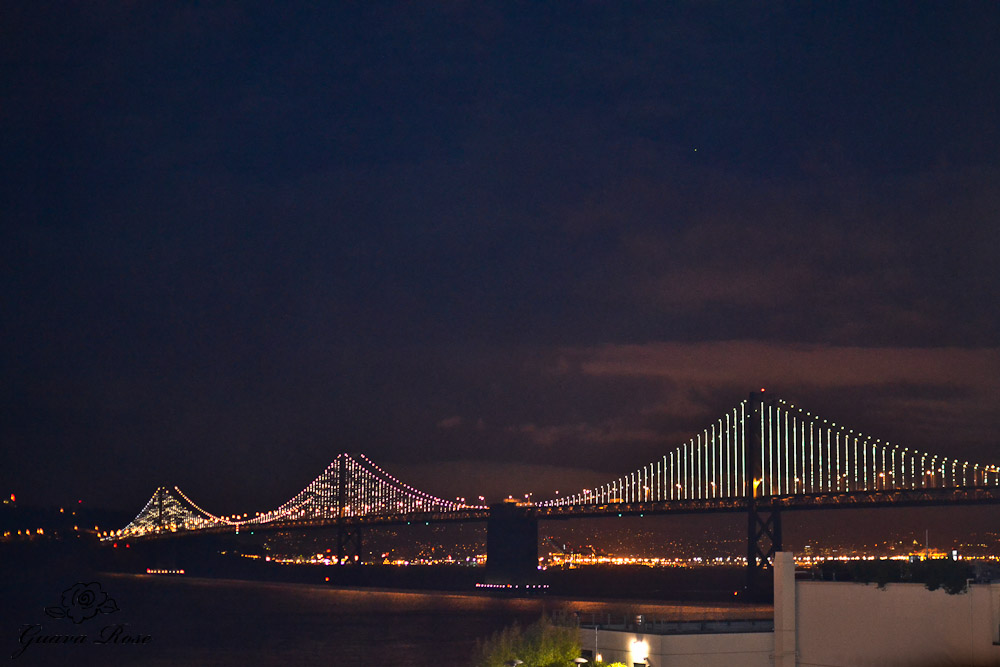 LED lights, 25,000 of them, will shimmer on San Francisco's Bay Bridge from dusk until 2 a.m. daily, until March 2015
And finally, the
Bay Lights
–the Bay Bridge all lit up! Very pretty.
This art project, by co-creators Leo Villareal and Ben Davis, is is the world's largest LED light sculpture, at 1.8 miles wide by 500 feet high.
It'll be up for the next two years. A lovely view to end the evening.