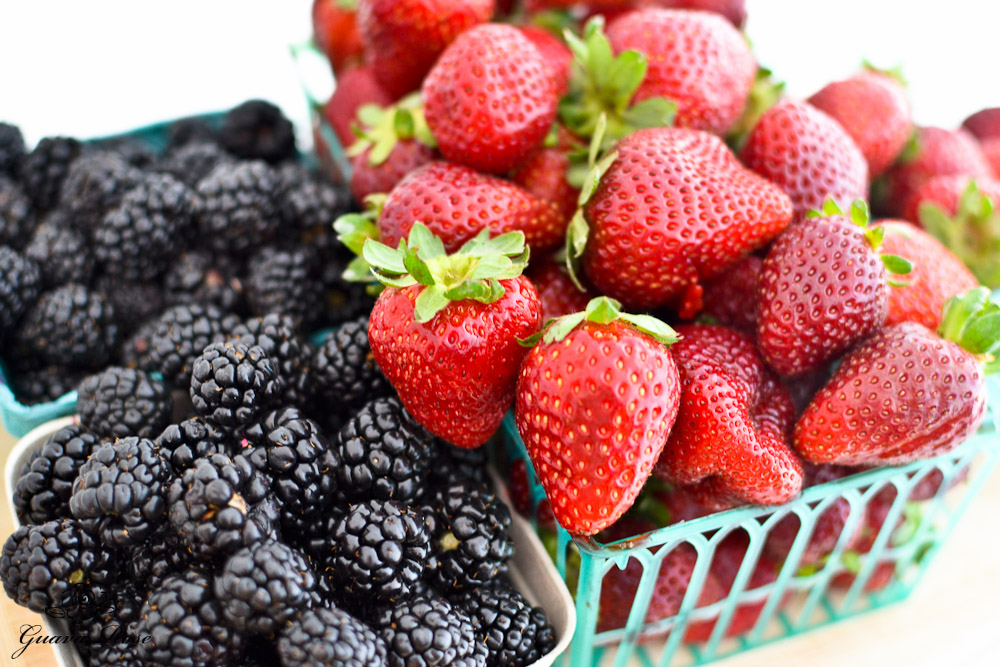 Fresh Strawberry Manju (Hawaiian Crispy Style)
Author: Guava Rose
Prep time: 30 mins
Cook time: 30 mins
Total time: 1 hour
Whole fresh strawberries tucked into crispy manju
Crust:
3 c. flour
¼ c. sugar
1 tsp. sea salt
1 c. oil (walnut, macadamia nut, or any mild tasting oil)
2-3 T. milk
Filling:
12 T. sweet red bean paste (tsubuan), divided
12 small fresh strawberries (1" to 1-1/2"), hulled
To Brush on Top:
Preheat oven to 350 degrees. For the crust, whisk together flour, sugar and salt in a bowl. Add oil and milk, then mix together with a fork until blended. Use your hands knead the dough a few times until it is smooth.
Scoop 12 balls (2 T. each) of dough, spacing them out evenly onto a large baking sheet. Flatten and press out each ball into a rectangle, about the size a little larger than a playing card (approx. 3" x 3.5").
Place 2 tsp. sweet red bean paste, then one strawberry, onto the middle of each rectangle of dough. Push as much sweet red bean paste as can fit into the hole of each strawberry, before placing the strawberry, hole side down, on the remaining red bean paste. The strawberry should sit like a pyramid. Now place another 1 tsp. of filling over the top (tip) of each strawberry.
For the top crust of each manju, scoop 2 T. dough into the palm of one hand. Use your other palm to flatten the dough out into a rectangle shape, about the same size as the bottom crust. Turn the dough covered palm over the top of the filling and release the dough. The dough may tear a bit, but that is fine. Press the top and bottom dough edges together to seal in the filling. Neaten the dough edges with your fingers and the edge of your hand to make a clean rectangle shape. Repeat for the remaining manju.
Brush the manju tops with the beaten egg. Bake for 30 minutes, or until crust is golden and crispy. These are best eaten the same day they are baked.
Recipe by
Guava Rose
at https://www.guavarose.com/2013/07/fresh-strawberry-manju-hawaiian-crispy-style/