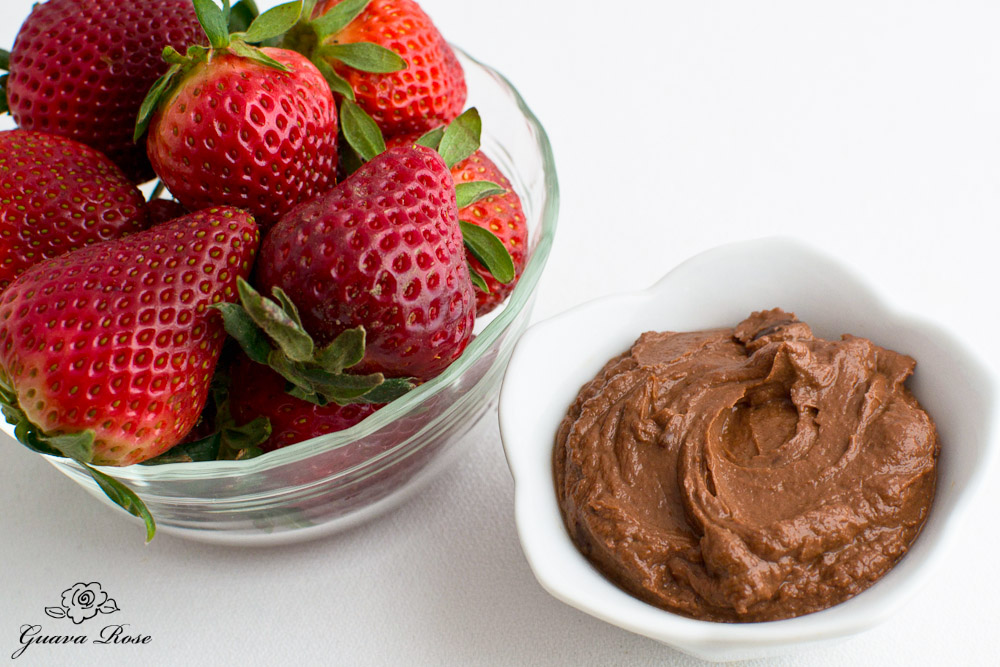 Chocolate Peanut Butter Yogurt Dip
Author: Guava Rose
Prep time: 5 mins
Cook time: 1 min
Total time: 6 mins
A quick and easy dip when you want something sweet and chocolate-y.
2 T. dark chocolate chips
1 T. peanut butter
1 tsp. honey or maple syrup
¼ c. plain or vanilla Greek yogurt or non-dairy yogurt
Fresh fruit like strawberries or banana chunks
Place chocolate chips, peanut butter, and honey in a small microwave proof bowl.
Microwave on high for 30 seconds, until the chocolate looks soft. Stir it up and mix in the yogurt. Reheat another 10 seconds or so to soften everything up again.
Dip in pieces of fresh fruit and enjoy.
Recipe by
Guava Rose
at https://www.guavarose.com/2014/02/chocolate-peanut-butter-yogurt-dip/