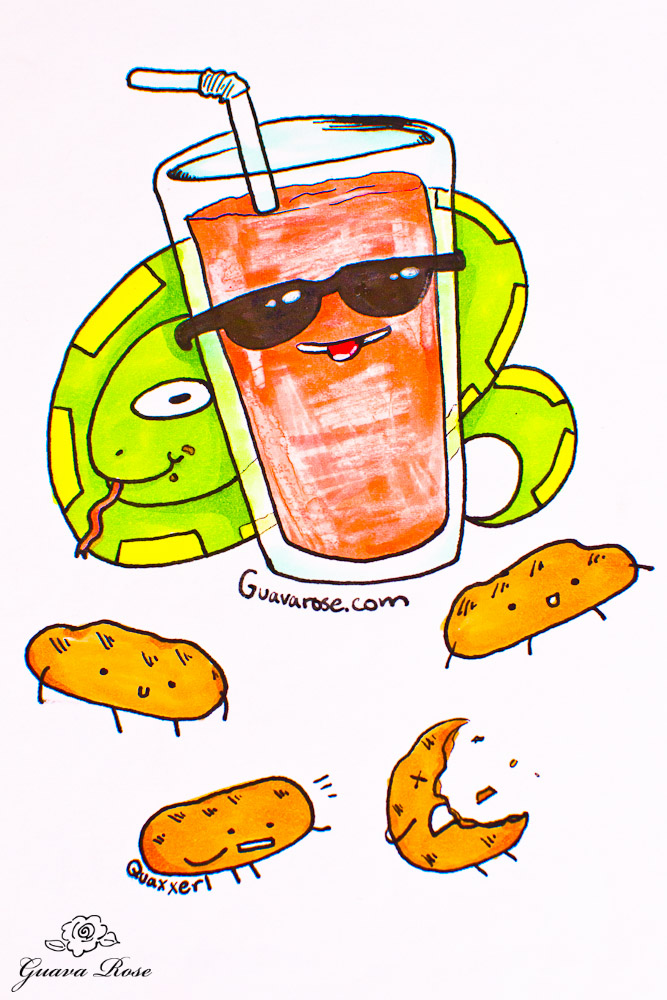 Chinese 5 Spice Chocolate Chip Walnut Date Cookies
Author: Guava Rose
Prep time: 10 mins
Cook time: 12 mins
Total time: 22 mins
Sweet and chewy with a hint of spice
Wet ingredients
½ c. unsalted butter
¾ c. evaporated cane juice crystals or sugar
1 egg
1 tsp. vanilla
½ c. diced dates
Dry ingredients
¼ c. + 2T. all purpose flour
¼ c. + 2T. whole wheat flour
1 c. quick oats or ground oats
½ tsp. baking soda
½ tsp. sea salt
3-4 tsp. Chinese 5 spice powder
½ c. chopped walnuts
¾ c. semi sweet chocolate chips
Preheat oven to 350 degrees.
Cream butter and sugar. Blend in egg and vanilla. Mix in dates.
In a separate bowl, whisk together all the dry ingredients except for the walnuts and chocolate chips. Add to the creamed mixture and mix until blended. Stir in walnuts and chocolate chips.
Scoop dough with a 2 T. scoop onto cookie sheets. Bake approximately 12-14 minutes or until done. Remove cookies from sheets and cool on racks.
Recipe by
Guava Rose
at http://www.guavarose.com/2013/02/chinese-new-year-of-the-snake-5-spice-chocolate-chip-walnut-date-cookies/