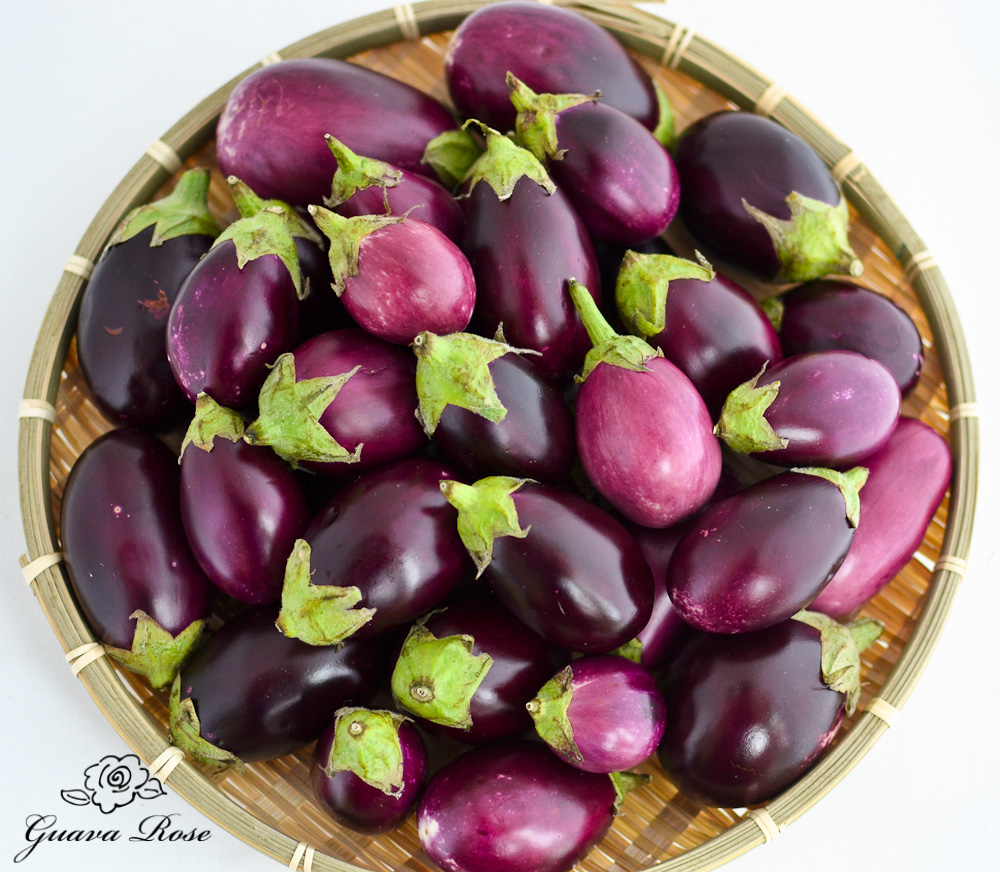 Author: Guava Rose
1 lb. miniature round eggplants
1-1/2 T. grapeseed oil
Sea salt and pepper
Dipping sauces:
Ponzu- bottled
Shoyu Lemon- equal parts shoyu and fresh lemon juice
Spicy Ginger- diluted shoyu, grated ginger, sesame oil, chili oil or dried red chilies, touch of sugar and vinegar, chopped green onions --to taste
Preheat oven to 400 degrees.
Pierce eggplants all over with the tip of a paring knife. Place onto a baking sheet. Drizzle with oil, then sprinkle lightly with salt and pepper. Mix them all up and arrange in a single layer.
Bake for 35-40 minutes, or until they are soft and cooked through.
Serve warm, at room temperature, or cold with a dipping sauce of choice.
Optional: Slice the globe end of each cooked eggplant about four times to create a "fan". This will help to soak up the dipping sauce.